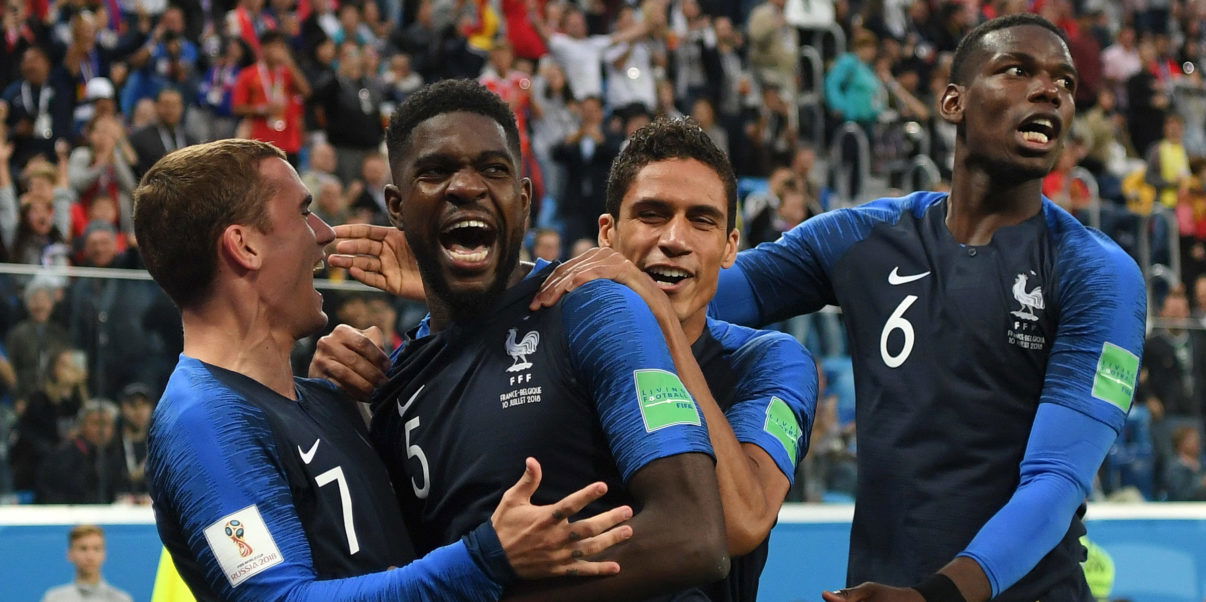 France 1-0 Belgium: Player Ratings
France are through to the World Cup final for the first time since 2006 after a 1-0 victory over neighbours Belgium. 'Les Bleus' now await the winners of the other semi-final between Croatia and England.
A close-knit first-half with both sides having some clear-cut chances at goal. Toby Alderwireld came close with his shot being well met by the out-stretched Hugo Lloris. Benjamin Pavard was played through by Kylian Mbappe and struck his low shot towards goal that Thibaut Courtois blocked.
In the 51st minute, Antoine Griezmann found Samuel Umtiti from his in-swinging corner, the ball flashing past Courtois.
Belgium tried to push on to equalize but came up short.
Here are our player ratings from the game: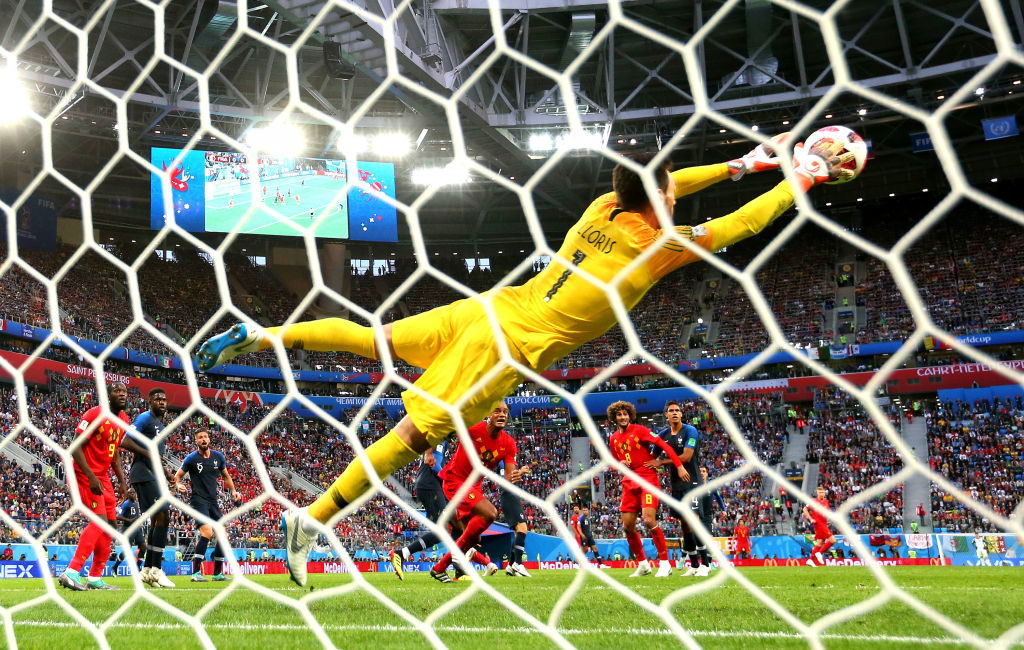 Hugo Lloris - 8
Saved brilliantly from Alderweireld in the first-half. Looked composed and gave his back-line confidence.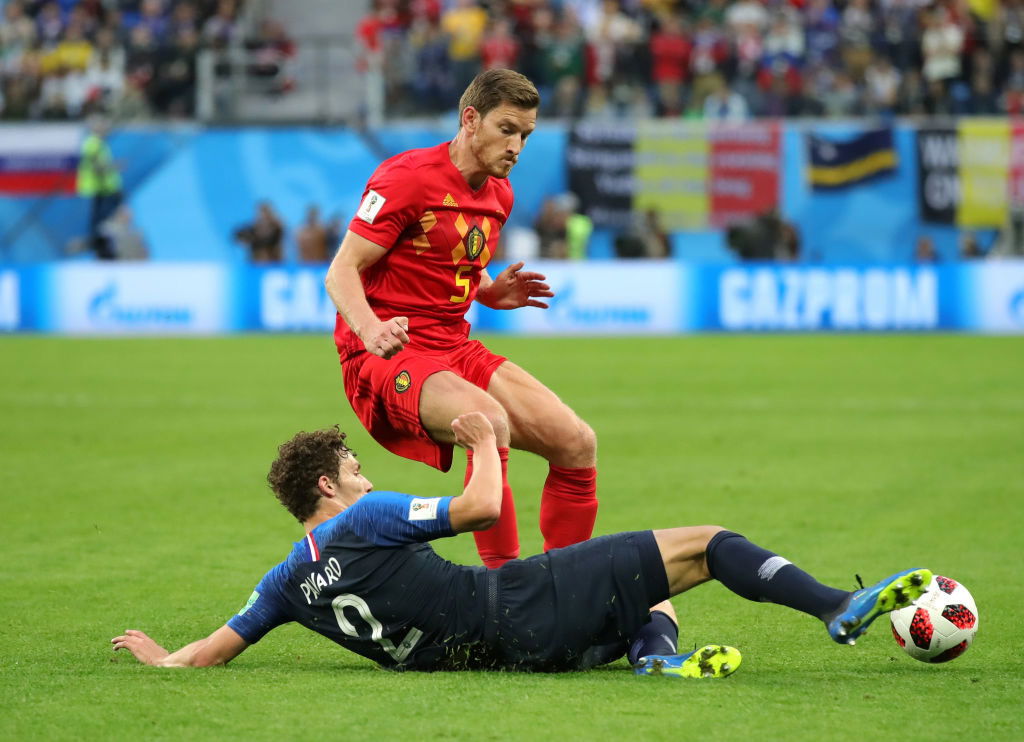 Benjamin Pavard - 6
For a player who is a regular centre-back with Stuttgart, he's grown into this right-back role with every game – except for this one. Struggled to deal with Hazard, getting turned inside and out. Had a terrific chance to scroe but was thwarted by Courtois.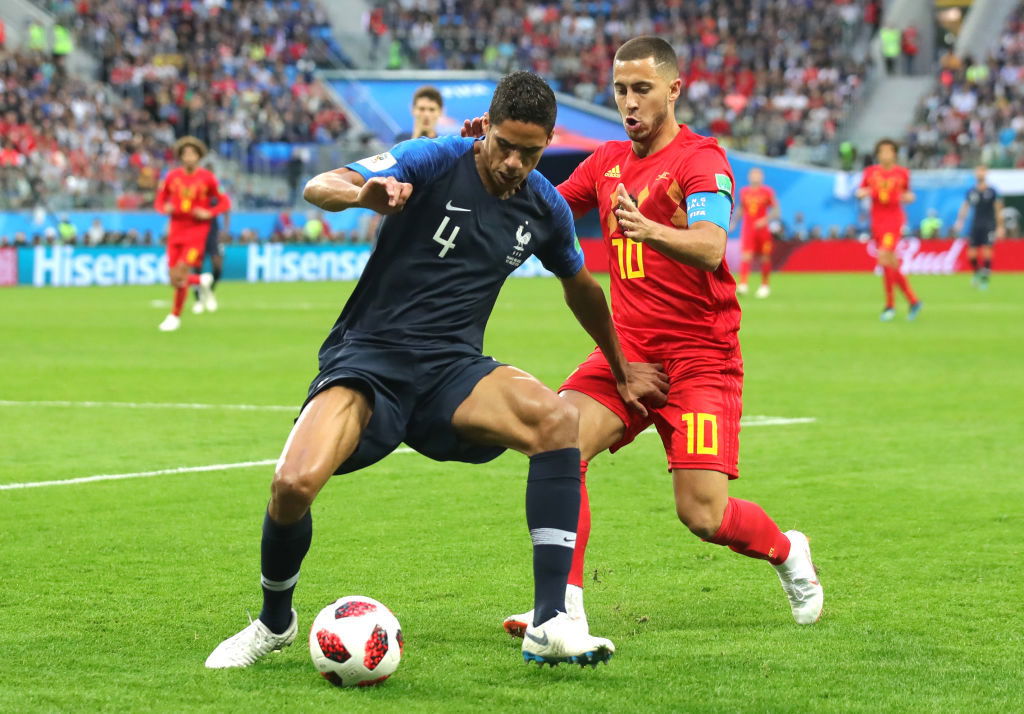 Raphael Varane - 8
What an asset for France! Header after header, sliding in on Hazard, stood tall against Lukaku. Very reminiscent of Marcel Desailly in his prime.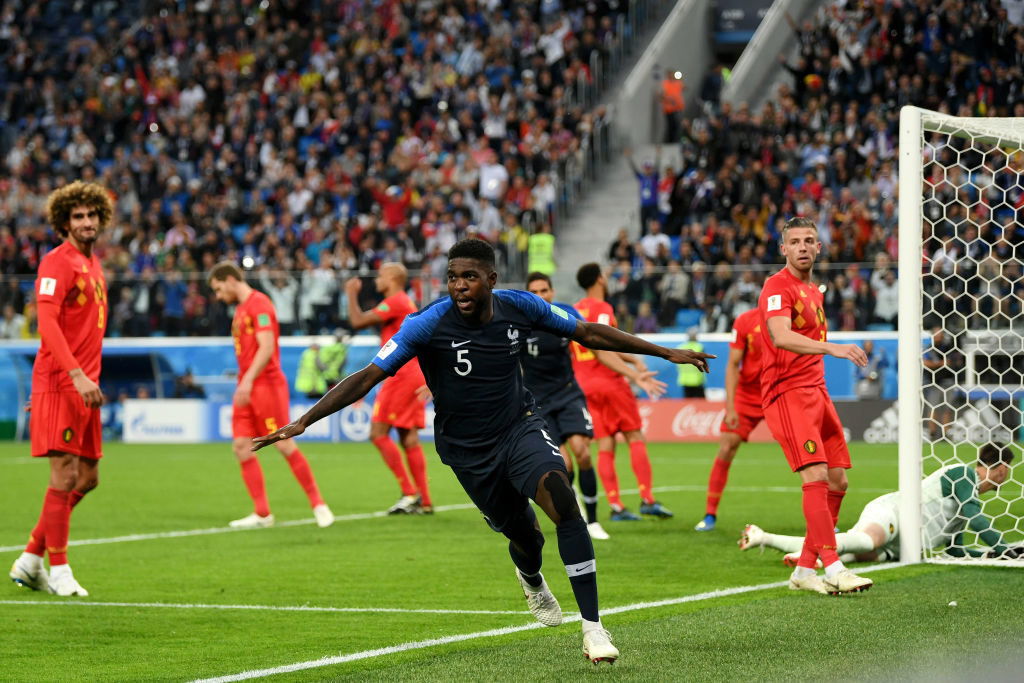 Samuel Umtiti - 7.5
Couple of dodgy moments trying to defend but his winning goal puts his country through to the final. His goal came from the run he made, cutting across Fellaini and making solid contact with the ball.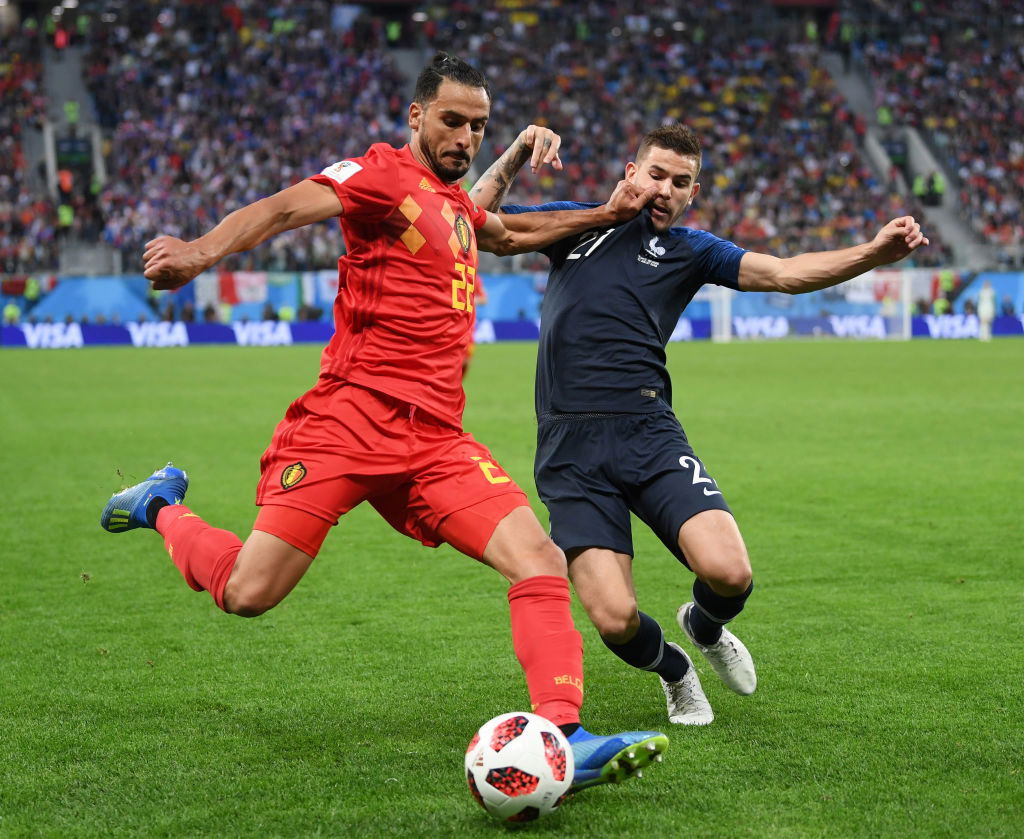 Lucas Hernandez - 6
Not much action with Hernandez, a few blocks here and there.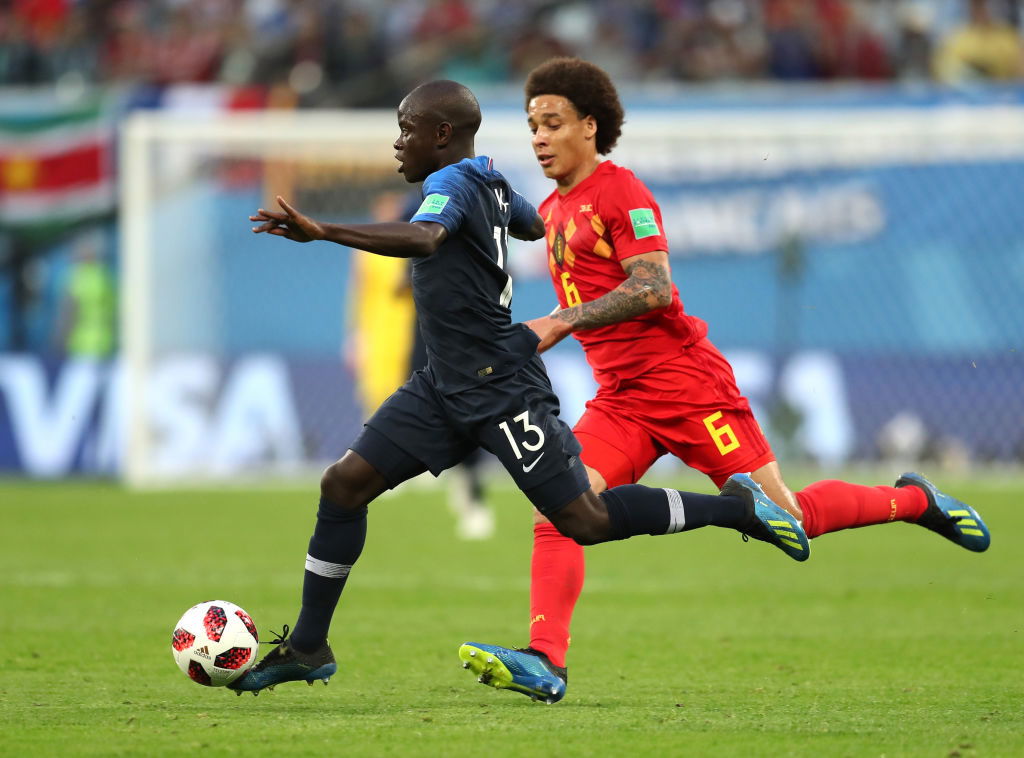 N'Golo Kante - 6
His usual hustle and bustle in midfield.
Paul Pogba - 7.5
Great performance. Fed a nice through-ball to Mbappe, and controlled the midfield. Worked on his defending, helping out his side at every moment. Did well to waste some minutes in injury-time.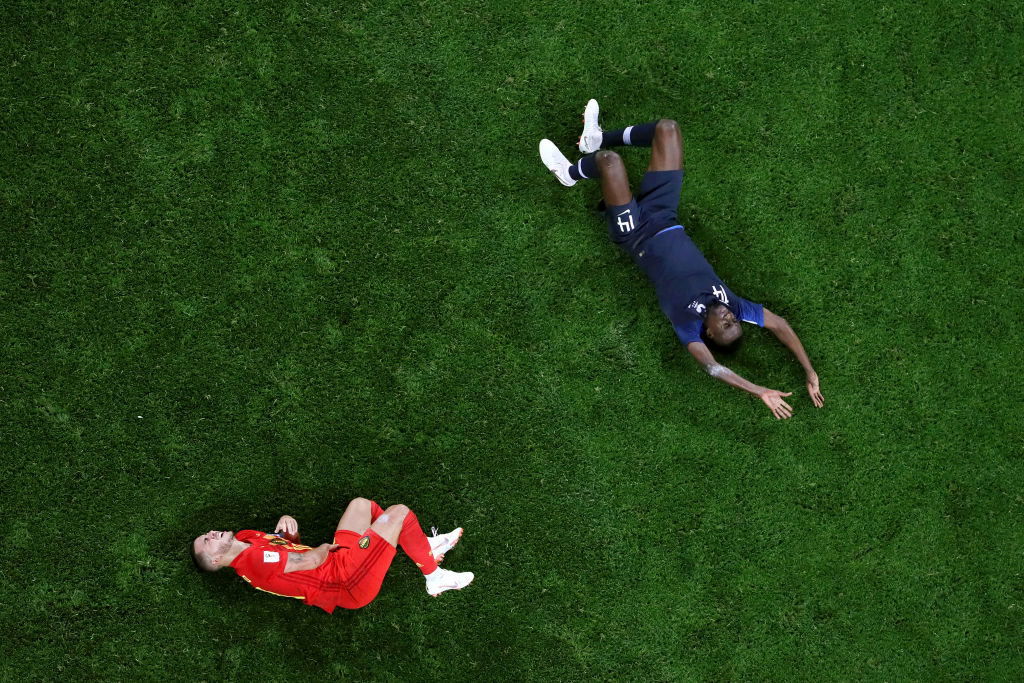 Blaise Matuidi - 7.5
Didn't stop running all-night. Battle hard with every 50-50. Took a heavy knock in the end that looked serious. Subbed (86th minute).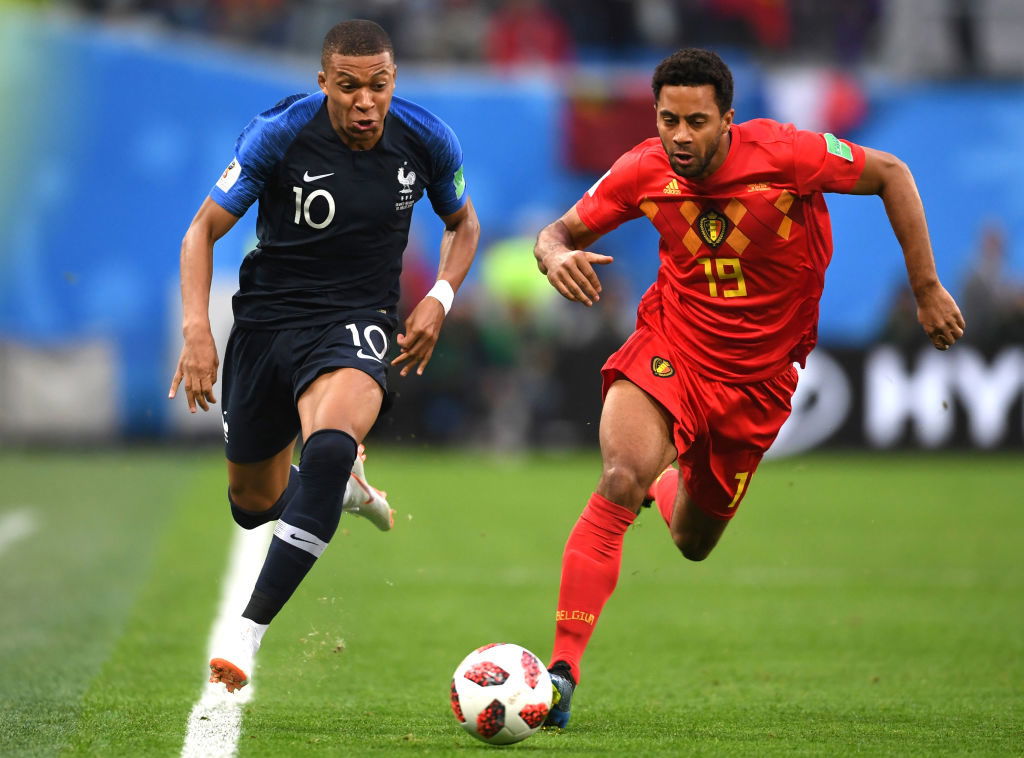 Kylian Mbappe - 8
Signaled his intent from the kick-off with a charging run and cross into the box. Beautiful flick through-ball for Giroud which deserved goal.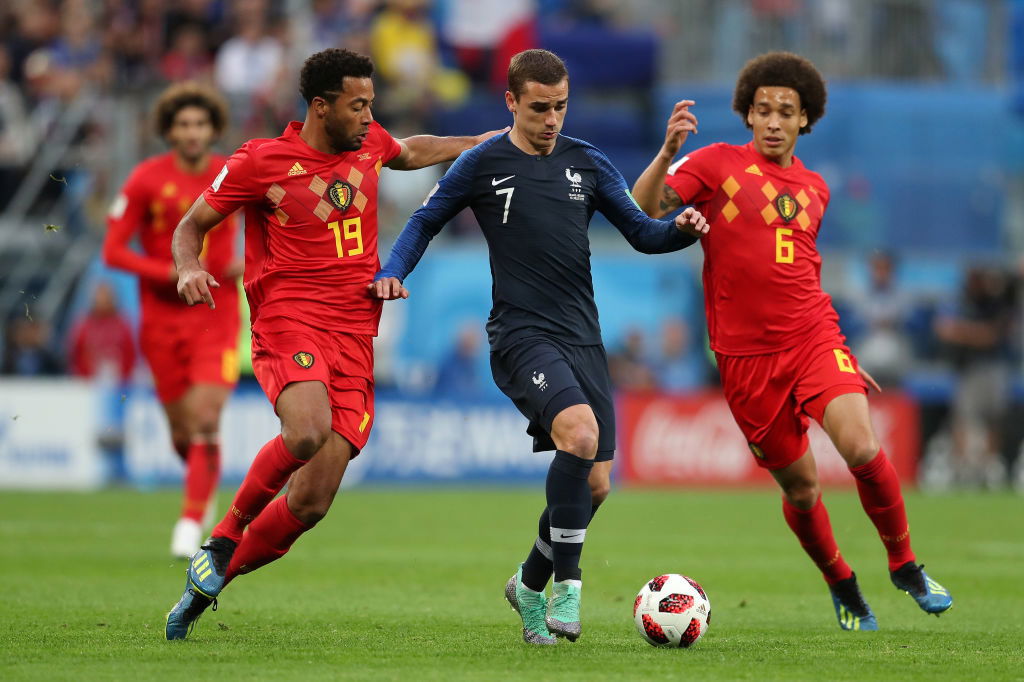 Antoine Griezmann - 7
Mixed-bag performance. Wild shots on goal that didn't hit the target. Did assist in the winner from a corner that made it difficult to defend.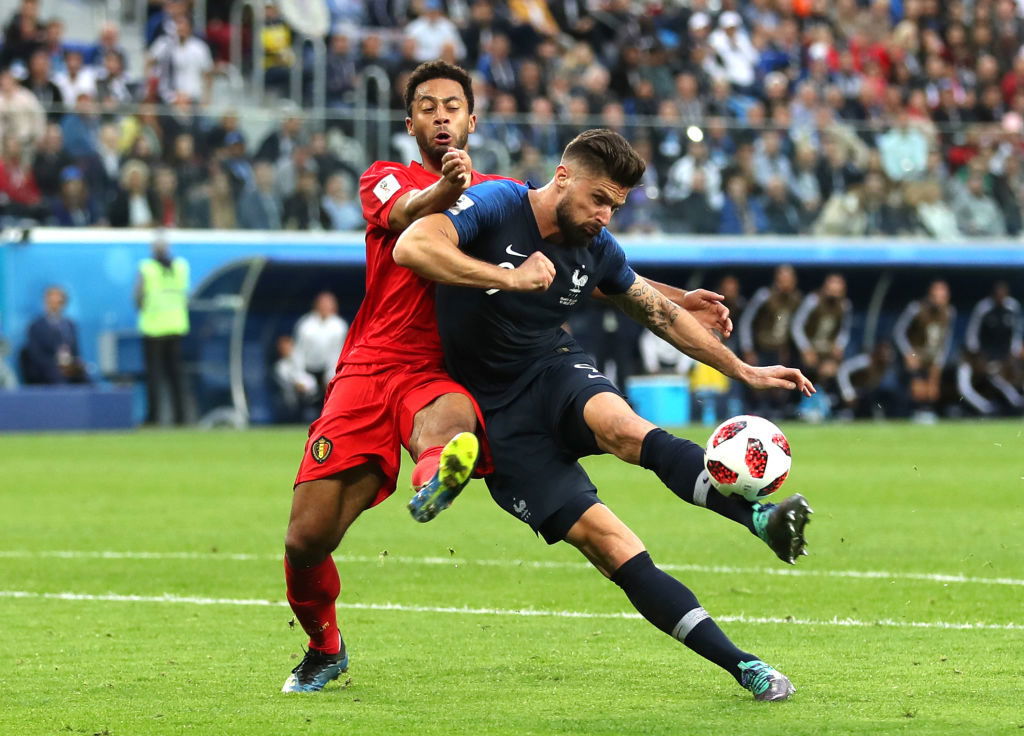 Olivier Giroud - 5
Frustrating. Had chances galore but missed every-time. Almost cost his side, missing his clearing header in the box from a corner. Picked up an injury, but it's no excuse on his lousy display. Subbed (85th minute).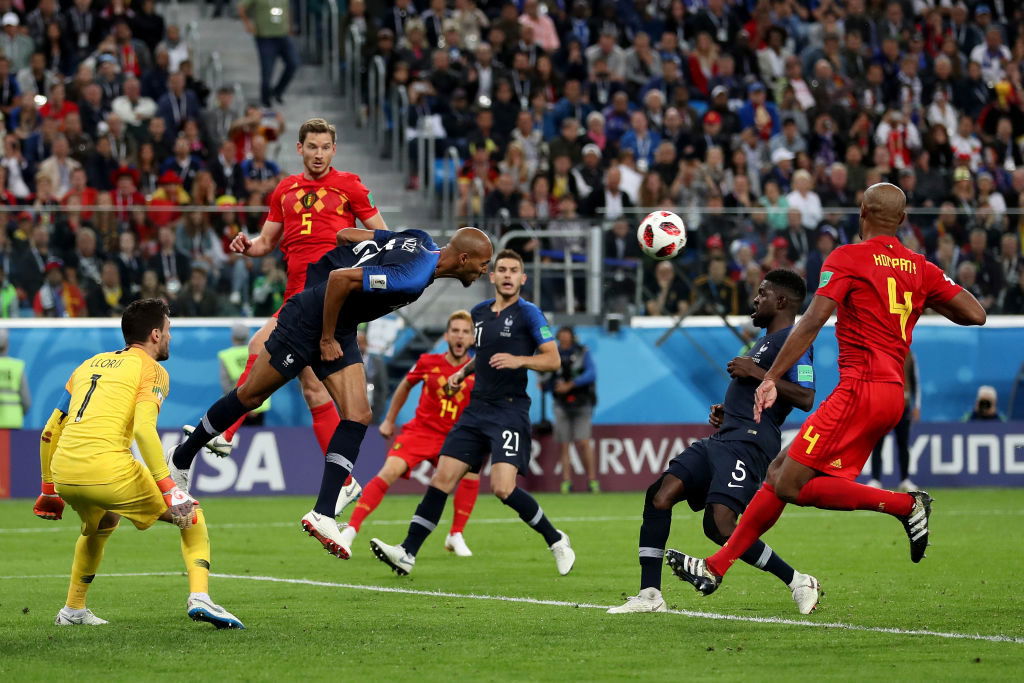 (SUB) Steven Nzonzi - 5
Cleared the ball from danger in his five minutes of playing time.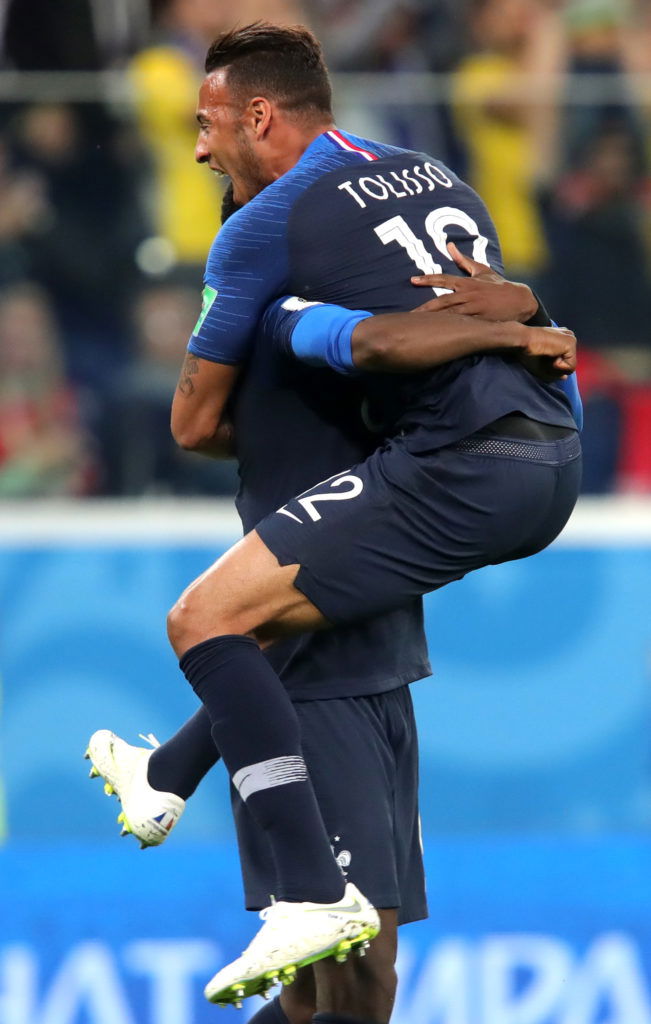 (SUB) Corentin Tolisso - 5
Had a one vs one chance late on but Courtois came out on top.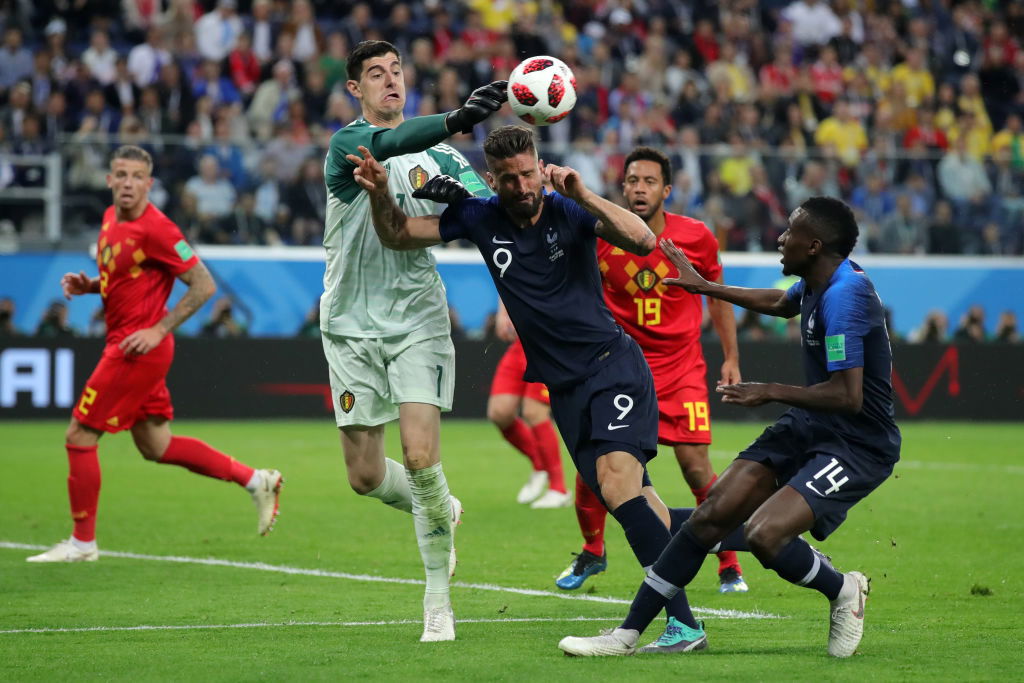 Thibaut Courtois - 8
Can count himself unlucky to be on the losing end after multiple saves kept his team in the game. His sprawling leg-save from Pavard was a particular highlight. Couldn't react in time from Umtiti's point-blank header.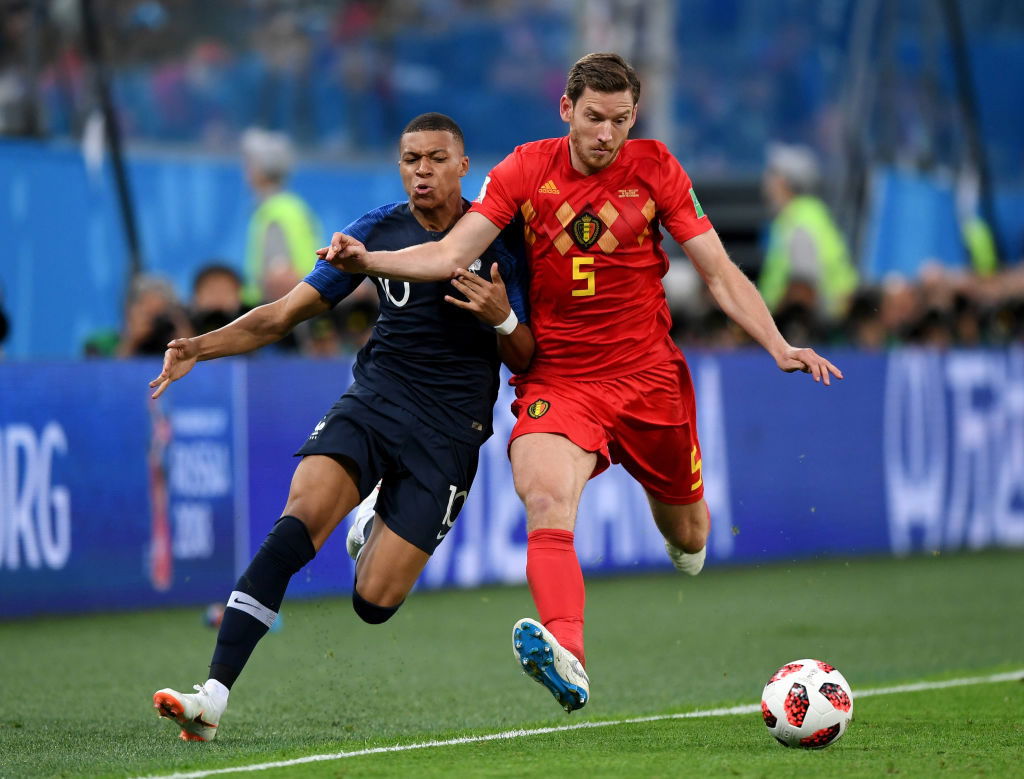 Jan Vertonghen - 6
Backed away from getting close to Mbappe. Once in close, made sure to leave his mark.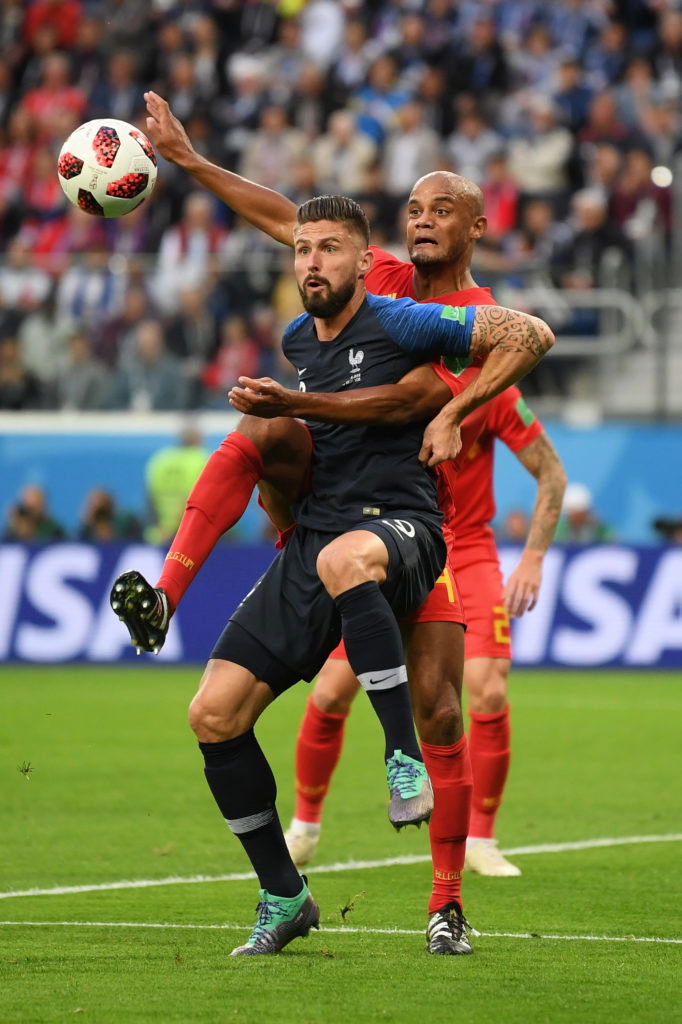 Vincent Kompany - 7
Performed the best of the three at the back. Last ditch block from Giroud was excellent. Not afraid of sliding-in and putting his body on the line.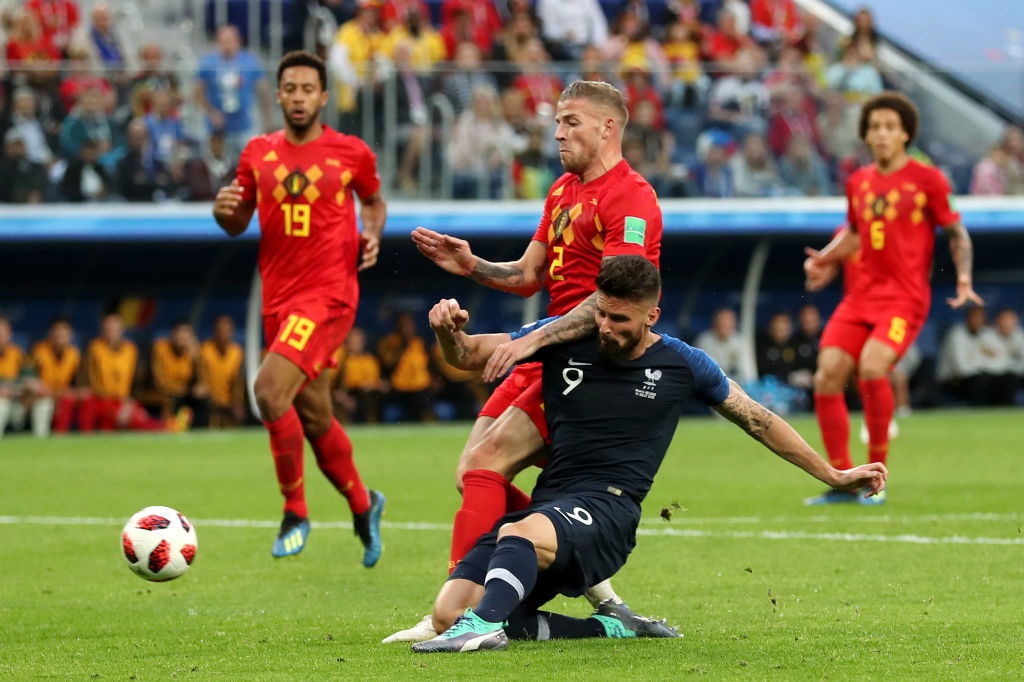 Toby Alderweireld - 6
Didn't handle the pressure well when being closed down, he panicked in those situations. Had a brilliant shot that fell to his feet quickly but Lloris pulled off a blinding save.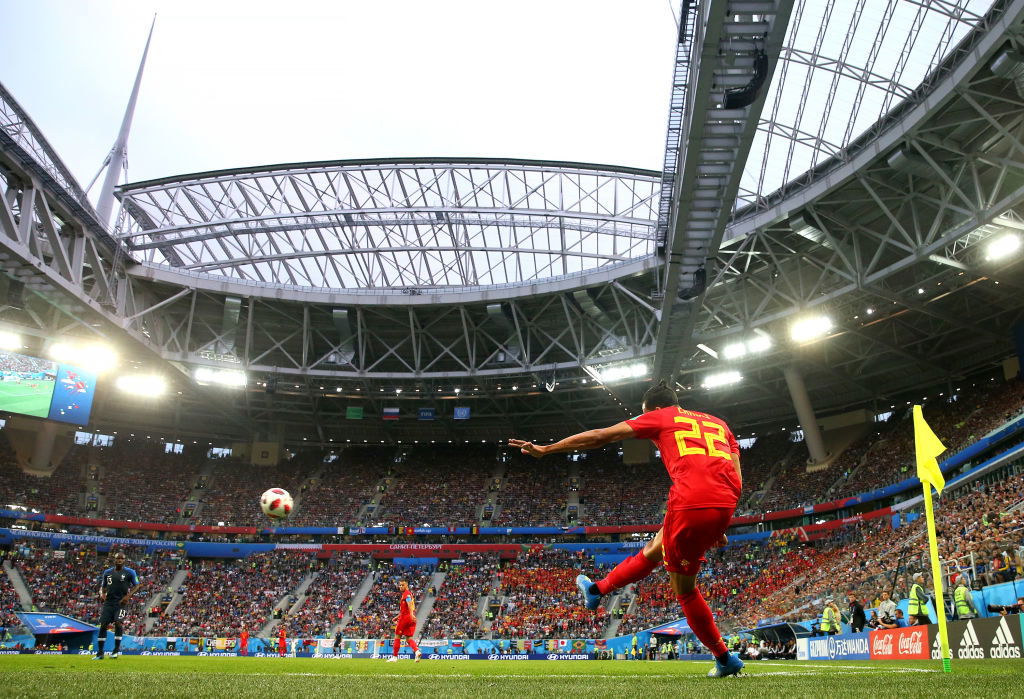 Nacer Chadli - 4
If ever you wanted proof on how important set-pieces have been in this tournament; look no further than Chadli's attempted deliveries. Griezmann assisted the winner with his corner, Chadli over-hit and under-hit most of his. Topped the performance off by fouling Pogba in his own corner, in doing so, he gave France the chance to waste time.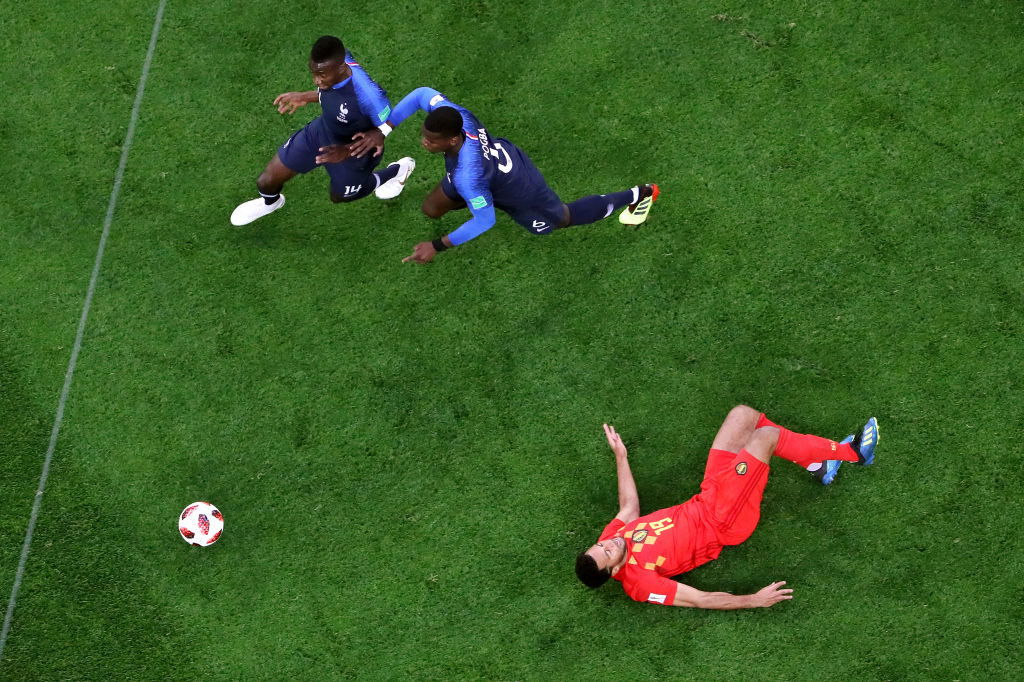 Mousa Dembele - 4
Persistent fouling. Gave away free-kicks in some dangerous spots. Very lucky not to be booked. Would rather hack the opponent than to actually defend. Subbed (60th minute).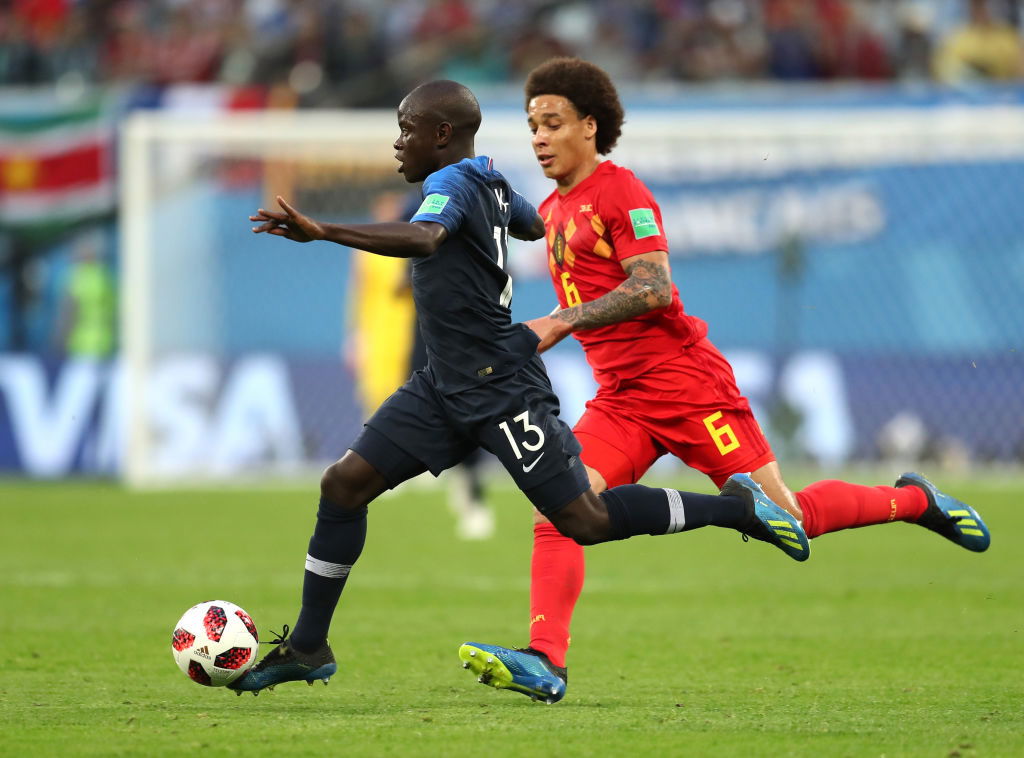 Axel Witsel - 6
Started a couple of Belgian counter-attacks. Stung the palms of Lloris with a cracking shot from outside the box. Out-played by France in midfield.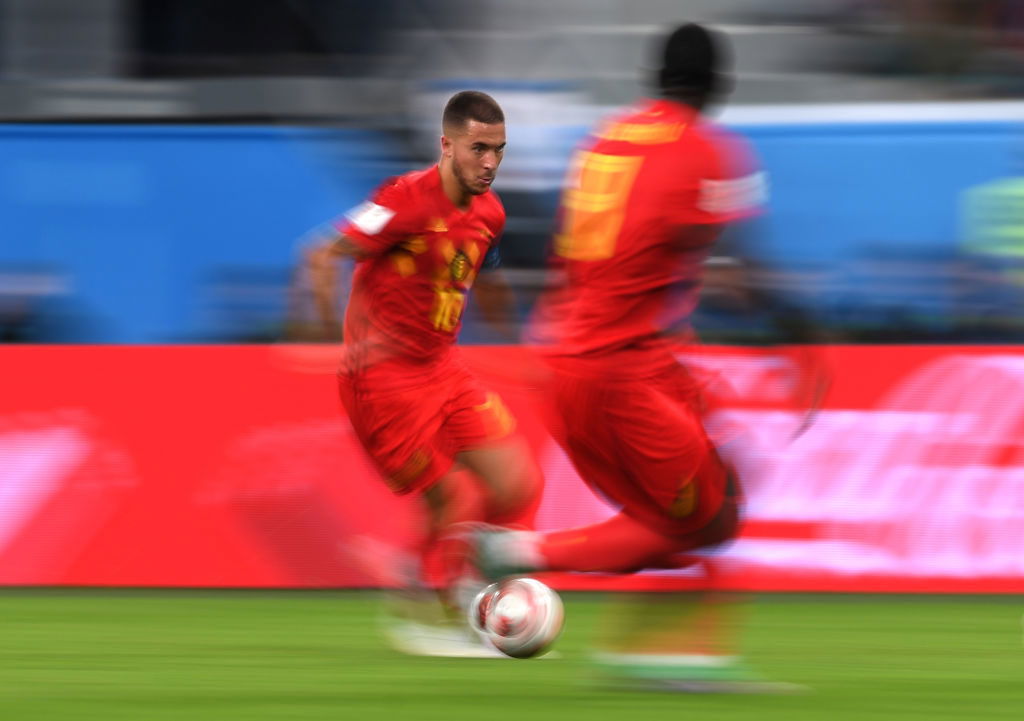 Eden Hazard - 6
In the first-half; ran amok. Dribbling and trickery became his forte in the game. Unfortunately, his attacks were snuffed out towards the end. Didn't get a free-kick after been clearly fouled by Giroud.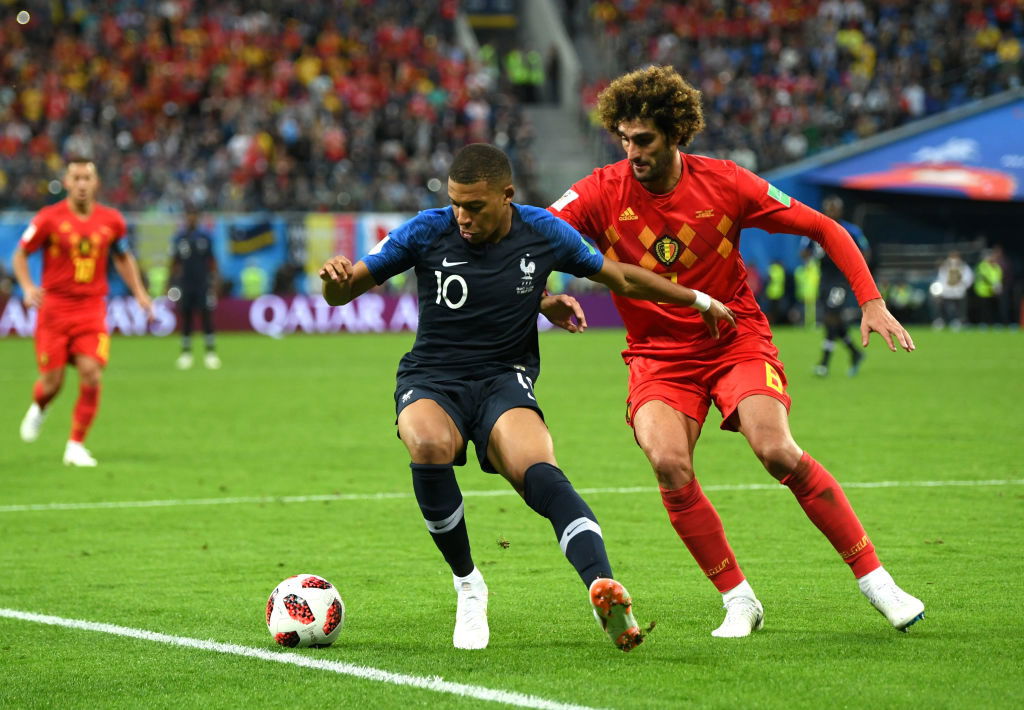 Marouane Fellaini - 5
Seemed like his boots are stuck in quicksand. Reactions were always a second behind the play. Stood still for the Umtiti winner.  Shoved over to left wing in the second-half after the goal went in. Had a bullet header just whistle past the post. Subbed (80th minute).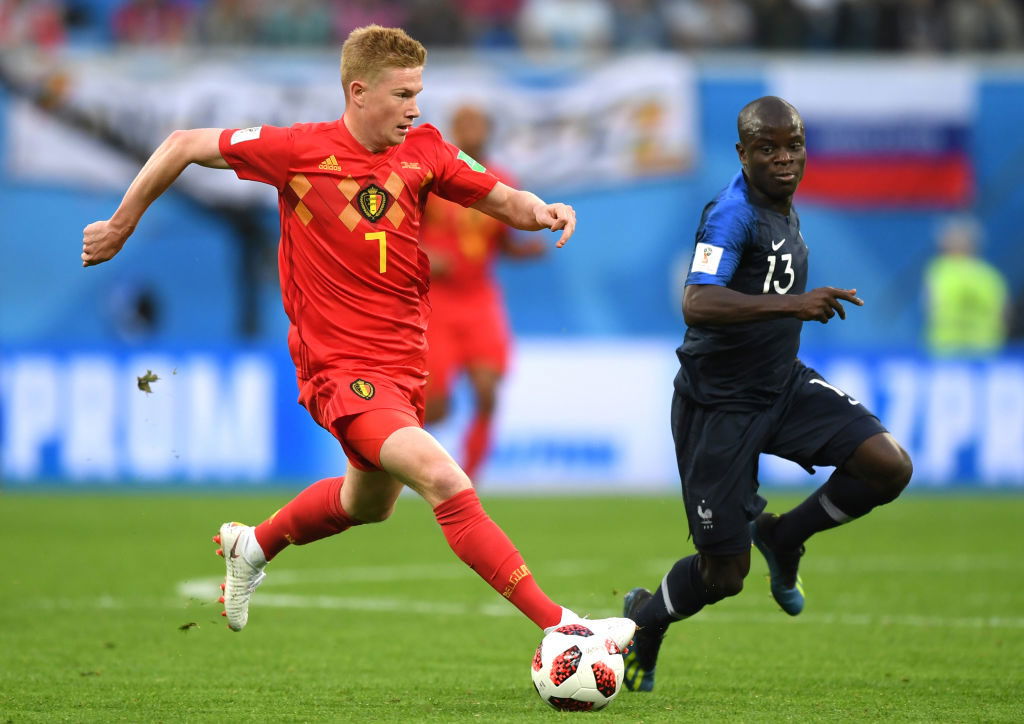 Kevin De Bruyne - 6.5
Dangerous crosses for Lukaku. Running from deep to begin the attack. Along with Hazard, tried his best to make things happen but to no avail.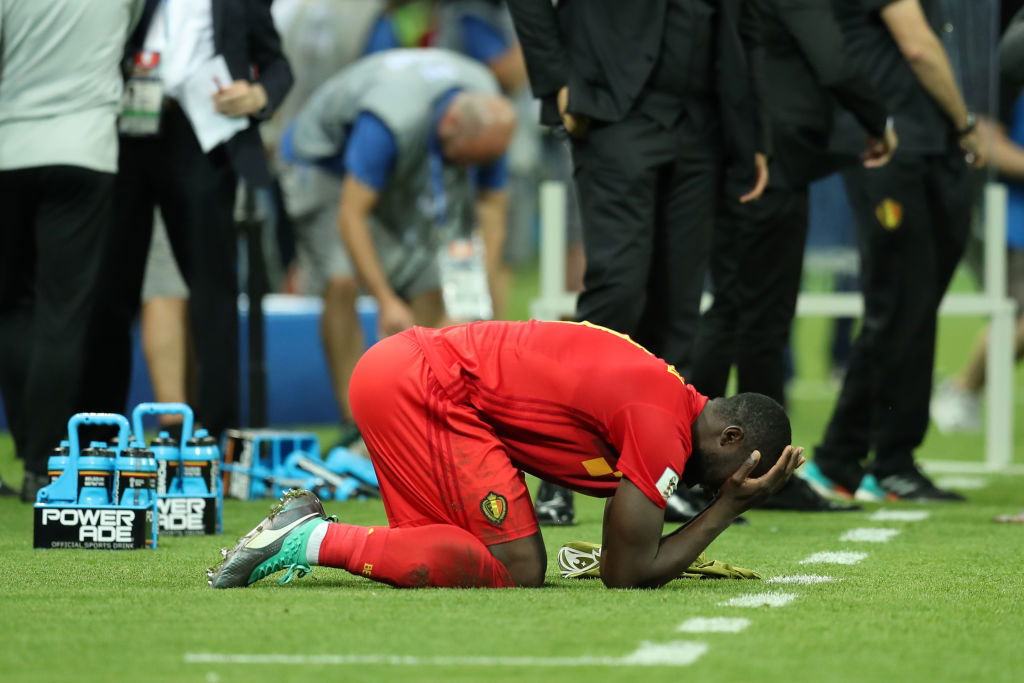 Romelu Lukaku - 4
Non-existent in the first-half. The biggest game in his career and was anonymous. Fed-in by a Witzel deep-pass that went to waste.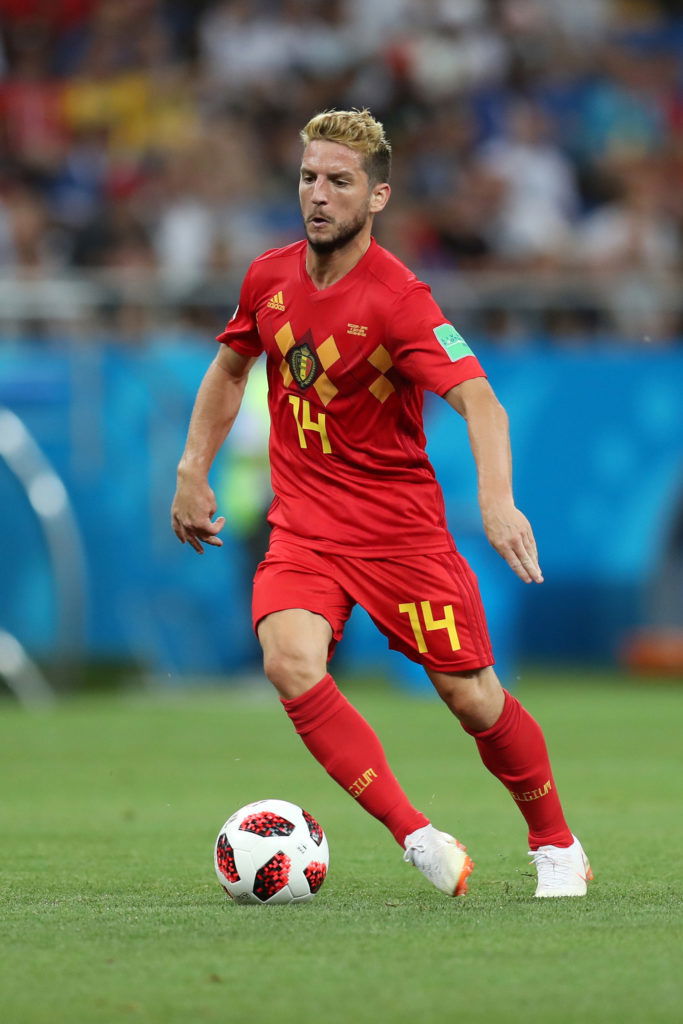 (SUB) Dries Mertens - 6
Straight off the bat, whipped a beauty of a cross. Could've been utilized better as he didn't see the ball much.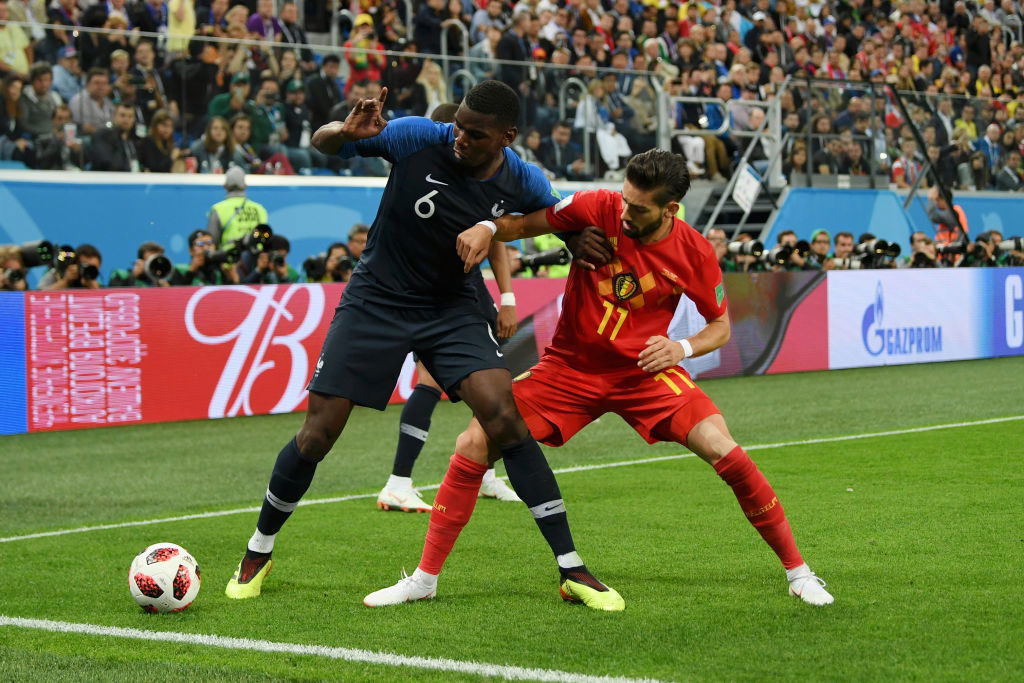 (SUB) Yannick Carrasco - N/A
No impact late on.
---