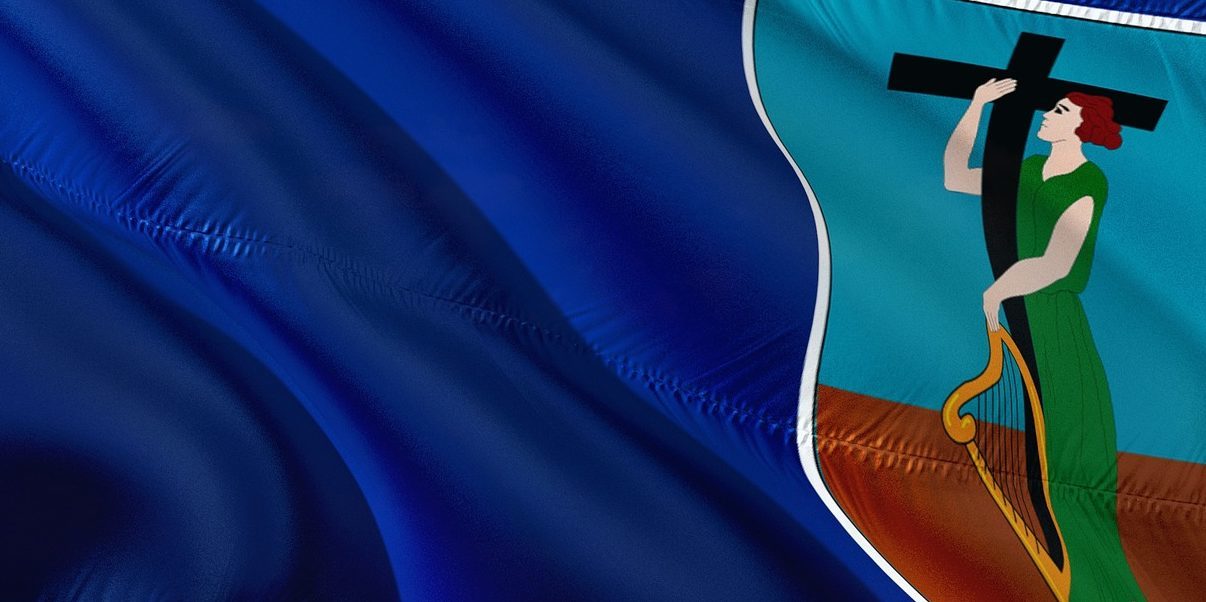 Montserrat: The Irish connection
It is easy to make comparisons between the current Montserrat football team and the Irish side who, 25 years ago, made it to the World Cup quarter-finals in the USA with a team made up primarily of players born to, and in one case adopted by, Irish parents and grandparents. For Montserrat, the USA also beckons, with qualification for the 2019 Gold Cup (the International Tournament for North and Central America and the Caribbean) a distinct possibility. The team are mainly born in England.
Montserrat is known for its Irish connections and as the Emerald Isle of the Caribbean. Before African Slavery it was populated mainly by Irish people looking for religious freedom, who eventually became slave owners as well as the landowners. Irish place names and family names remain. Coincidently, Montserrat's final decisive game of qualifying is 22nd March, a few days after St Patricks Day, which in Montserrat, as in Ireland, is a public holiday.
Montserrat's unexpected charge to the finals is being helped by a number of factors: A one-off free for all qualifying tournament designed to facilitate the creation of the new Concacaf Nations League, and an expansion of the Gold Cup Finals to 16 teams. They also have a very experienced coach, Willie Donachie, who has coached in the Premier League and been to two World Cups with Scotland. Whether or not the team makes it the USA, the journey has been an experience, with the players clearly relishing the competition. They have already qualified for League B in the New Nations League, which gives them another, but more difficult, chance to qualify for the Gold Cup in two year's time.
So what does it mean to be an English born Montserrat international? It is clear from reading their interviews and tweets that it means a lot. They are a close group of players. Being a small group, they have known each other for a few years now, and their common Montserratian heritage is something they are proud of.
Twitter: Representing your country is one thing but to win is another. (@A17Clifton)    https://twitter.com/A17Clifton/status/1052184103435546627
Brandon Comely said after the El Salvador game: "it was the first time that I've lined up in a game with my brother and going to play for a country that's in our blood was a proud moment. "Spencer Weir-Daley said: "Playing for your country is one of the best honours in football" and that the team was honoured to be "representing their parents and grandparents".
Adrian Clifton has said that "not many footballers get an international call up even those in the Premier League. As a footballer, it is one of the proudest things you can do, whether it is playing for a big country or a small island everyone wants to play for their country. With my family coming from Montserrat I've got massive support there." After the Belize game, he tweeted: "the phone call I just got from my grandad actually made me cry".
Instagram: https://www.instagram.com/p/Bo_0GJSBXrQ/?utm_source=ig_twitter_share&igshid=6fhaipshf9da
Captain Lyle Taylor has said "Very few players get the chance to play for their countries, whether it's the county where they were born or whatever. There was no way I was going to turn that down." It's the "chance to represent the country my dad's side of the family come from". After his first call up he said: "I can't wait to show my grandparents the videos and pictures, just to hear about how different things were when they lived there"
Taylor has also spoken about meeting an Uncle "Beep-Beep" who he never knew he had, and Dean Mason has said: "I felt more of a connection with my Grandmother when I went there. It's a really nice feeling to play for my country and to make her proud. When you meet the locals, they explain to you what they went through with the volcano".
Twitter: Bro it's happening I can feel it in my bones https://t.co/k9wEJOqZwB (@DMasonEngineer)
Whatever the outcome of this season, the achievements over the past few months have shown that the team is far better than their lowly seeding recognised. Donachie's assistant, former Everton physio Mick Rathbone, described the win over Belize as the best team performance he had seen in his whole life.
They have to win their last game, and they need their rivals to lose, but they are optimistic about making it to the USA. Joey Taylor said Montserrat "rattled" Belize, and El Salvador struggled to "cope". "We have a real chance of qualifying," said Weir-Daley, "We will show the world what Montserrat are capable of," said Messiah McDonald. Dean Mason is more forthright: "Bro, it's happening, I can feel it in my bones".
---