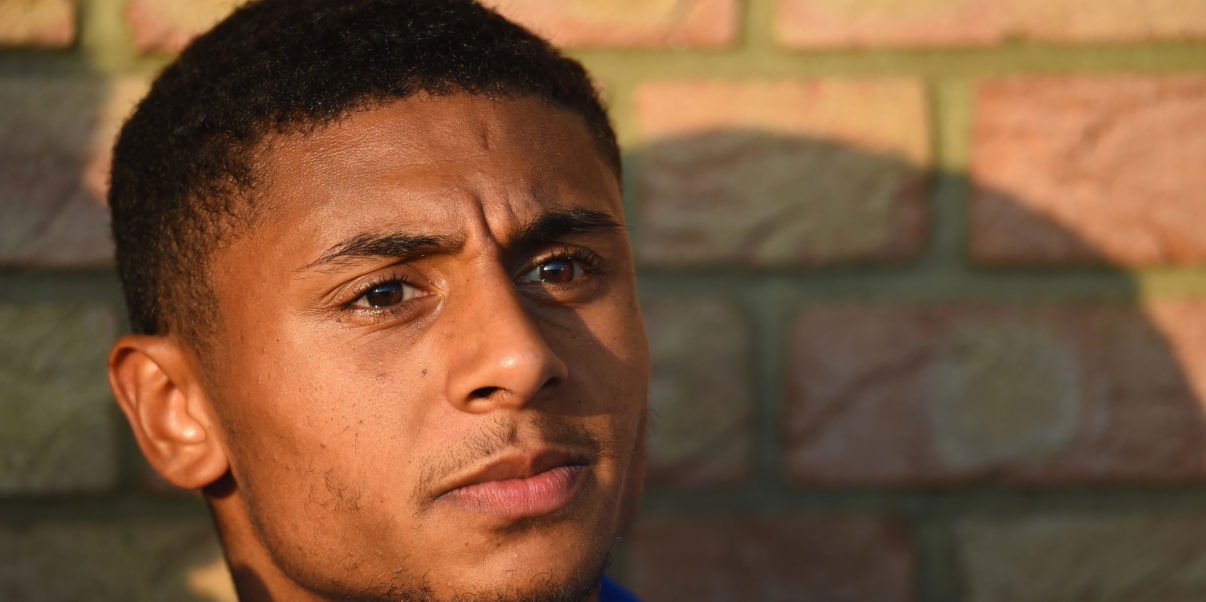 A guide to the biggest weekend in the history of Montserrat football
Montserrat is now just a week away from the biggest weekend of its footballing history. The smallest FIFA nation, with a population of 4,500 could shortly be announcing itself of the global stage through qualification for this summer's CONCACAF Gold Cup finals, the international tournament for the top 16 teams in North and Central America and the Caribbean.
Seemingly for the benefit of cricket lovers, the team's potential qualification is going to be spread over three days. There are six important matches after Cayman Islands play Montserrat on Friday 22nd March, and Montserrat will need at least three of them to go their way. With four of the potential qualifiers playing each other in two of the games, this will probably mean that it needs three of its rivals in the remaining four games to fail to win.
Twitter: OMG. What a night. Aruba 0 Mighty Montserrat 2! #scenes! (@MickRathbone)
The eight other teams in contention for the last four qualifying places are Belize, St Kitts & Nevis, El Salvador, Nicaragua and Barbados (who play each other), Dominican Republic and Bermuda (who also play each other), and French Guiana. To add some spice to the final round of matches, and some unpredictability, CONCACAF has arranged things to ensure that each team plays someone of a similar ranking. This is also the final round of qualifying for next season Nations League groupings so everyone has something to play for.
The following is how the weekend needs to pan out for Montserrat.
Day 1: Friday 22nd March. Cayman Islands v Montserrat.
Montserrat have to win. A big win may help. Montserrat are now ahead of Cayman Islands in the FIFA rankings and given their form so far, a win for Montserrat is possibly the more likely option.
Day 2: Saturday 23rd March. Guyana v Belize. Surinam v St Kitts &Nevis.
These are difficult games for both Belize and St Kitts & Nevis. If they both win it will require a very specific and unlikely set of results for Montserrat to go through. If they both fail to win then the odds swing heavily in Montserrat's favour.
Day 2: Saturday 23rd March. El Salvador v Jamaica.
Kicking off after the two earlier games have finished, El Salvador need a win against a Jamaica team looking to qualify for League A in the Nations League. It is possible that a big win in the Cayman Islands could see Montserrat stay ahead of El Salvador on goal difference but, other than that, a win for El Salvador, in addition to wins for Belize and St Kitts, will mean Montserrat are eliminated barring a miracle. If these three teams fail to win then Montserrat will have qualified.
Day 3: Sunday 25th Barbados v Nicaragua. Dominican Republic v Bermuda.
These two games are sudden death, with the winners virtually guaranteed to finish ahead of Montserrat. If three teams have already overtaken Montserrat at this point, they will need these games to be drawn. If two teams have overtaken Montserrat then they will need one to be drawn to stay in the competition.
Day 3: Sunday 25th Canada v French Guiana.
This is the last game of the tournament and will finish an hour after the games in Nicaragua and the Dominican Republic. If Montserrat are still not been eliminated after the earlier games have ended it will just need Canada (who like Jamaica are also seeking qualification for League A) to avoid losing at home. French Guiana are a good team but were beaten 4-2 by Canada when they met in the 2017 Gold Cup.
Of course, if Montserrat doesn't beat the Cayman Islands then none of this will matter. Not in terms of the Gold Cup anyway. But there is still next season's Nations League.
Twitter: This Is The Last Time Speaking On This But With 1 More Win We Have A Real Chance Of Qualifying For @GoldCup In USA… https://t.co/gSGtGnfgkJ (@SwizzyWeirDaley)
On the 27th March, the draw for the next Nations League will take place in Las Vegas. Having already qualified for Group B, Montserrat will play 6 games during three match weeks taking place in September, October, and November 2019.
Qualification for the Gold Cup will mean a further three games at least in June this year, so it could be a very busy year ahead. The problem for Montserrat will be player availability, but these are exciting times for the British Overseas Territory. When it plays in the Nations League it is a Nation. The draw for the Gold Cup finals will be held in Los Angeles on the 10th April.
Will Montserrat Qualify for the 2019 CONCACAF Gold Cup?
Yes they will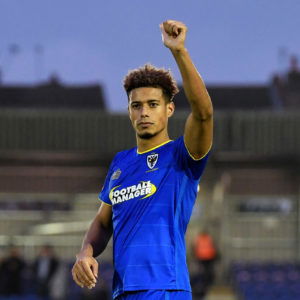 No they won't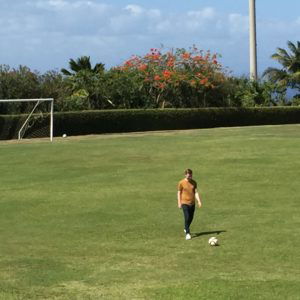 ---