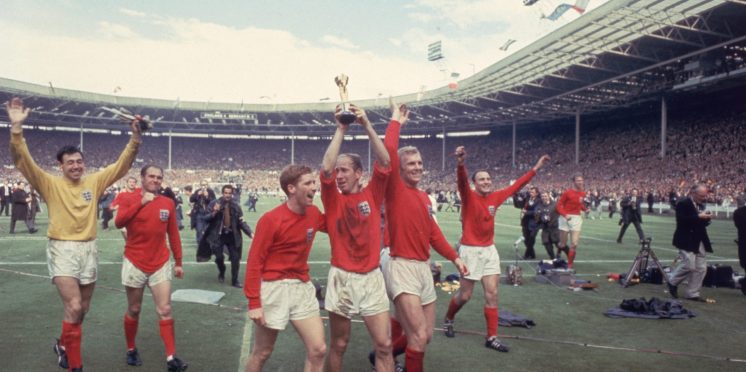 England's all-time greatest XI
It seems rather fitting that upon the eve of England's 1000th international fixture on Thursday, we delve through all the heartbreak and elation – although the latter is certainly more prominent, in an attempt to produce the greatest team to ever represent the Three Lions. The landscape of international football, especially in England, changed dramatically post World War Two and tournament's such as the World Cup took on far more significance in the 1950s, coinciding with the infamous 1-0 loss to the USA. It must, therefore, be noted that the contributions of players such as Cliff Bastin and Dixie Dean, who scored a remarkable 18 goals in just 16 games for England have not been considered. Here's our all-time greatest England XI.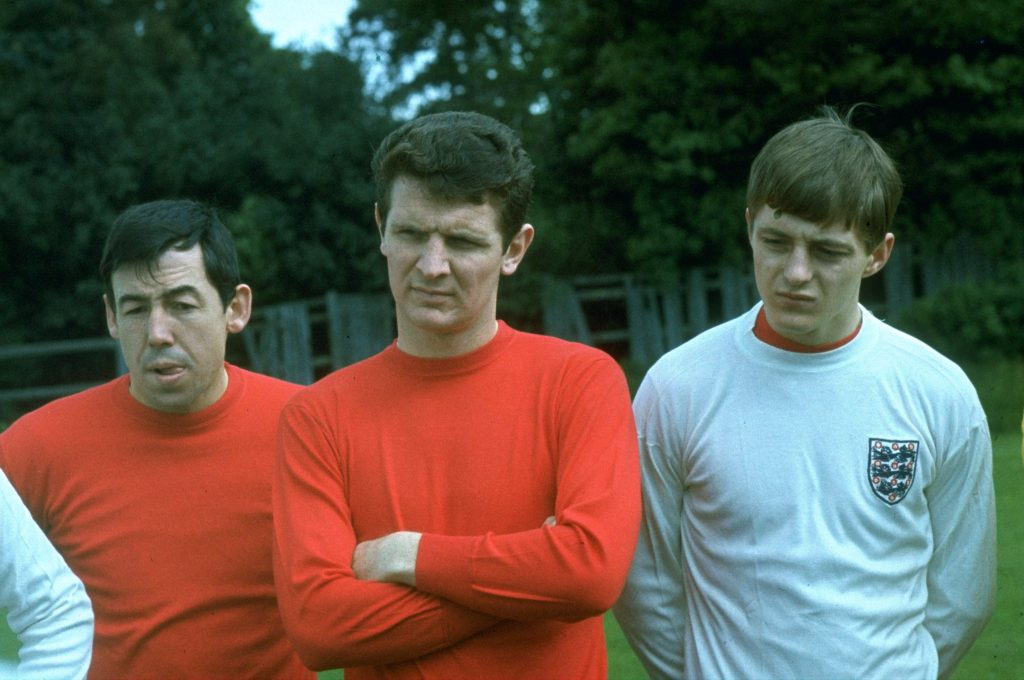 GK: Gordon Banks
Ray Clemence ran Banks close, but his successes were ultimately overshadowed by the presence of Peter Shilton. It's also unlikely that anyone will ever forget Banks's heroics both during England's inaugural World Cup win and four years later when he defied physics with a superb one-handed save from Pele's downward header.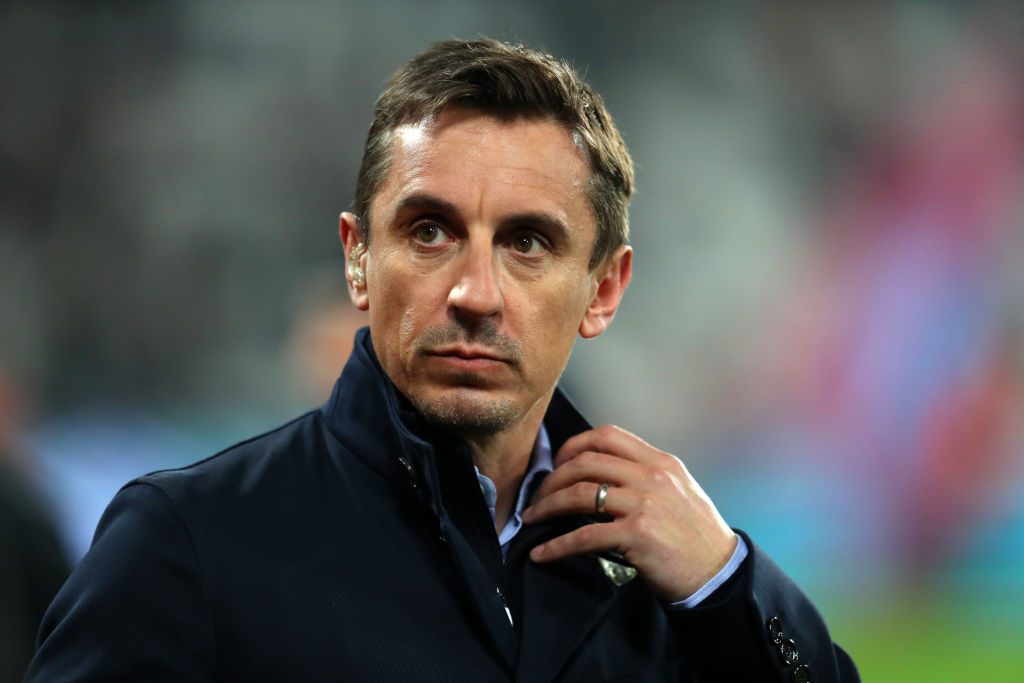 DEF: Gary Neville
It seems staggering that England ever struggled to produce a world-class right-back with the wealth of talent currently on display but Gary Neville is perhaps the only player who can lay claim to said title. In his pomp, Neville won every club honour available as part of two generations of Manchester United sides across the late 1990s and early 2000s. He collected 85 caps for England as part of the so-called 'Golden generation' and his only disappointment in a glittering career will surely be his lack of silverware at international level.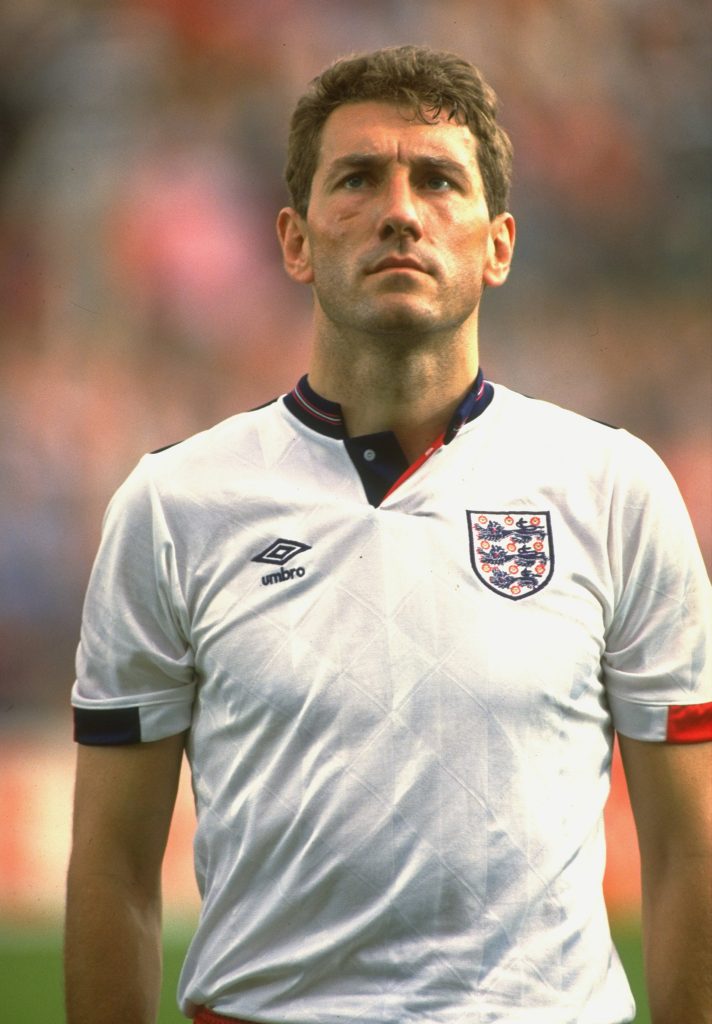 DEF: Terry Butcher
It would've been easy to choose someone of the ilk of John Terry or Rio Ferdinand at centre-half, but for all their talent they failed to ever achieve anything substantial whilst wearing the red and white of England as club rivalries dominated a fractious team camp. Butcher and his bloodied head, on the other hand, epitomise the determination and pride that once came with representing England. A World Cup semi-final in 1990 was until last year the furthest England had ever made it at a World Cup finals since 1966 and it says a lot about his character that he was entrusted with the captaincy in Bryan Robson's absence.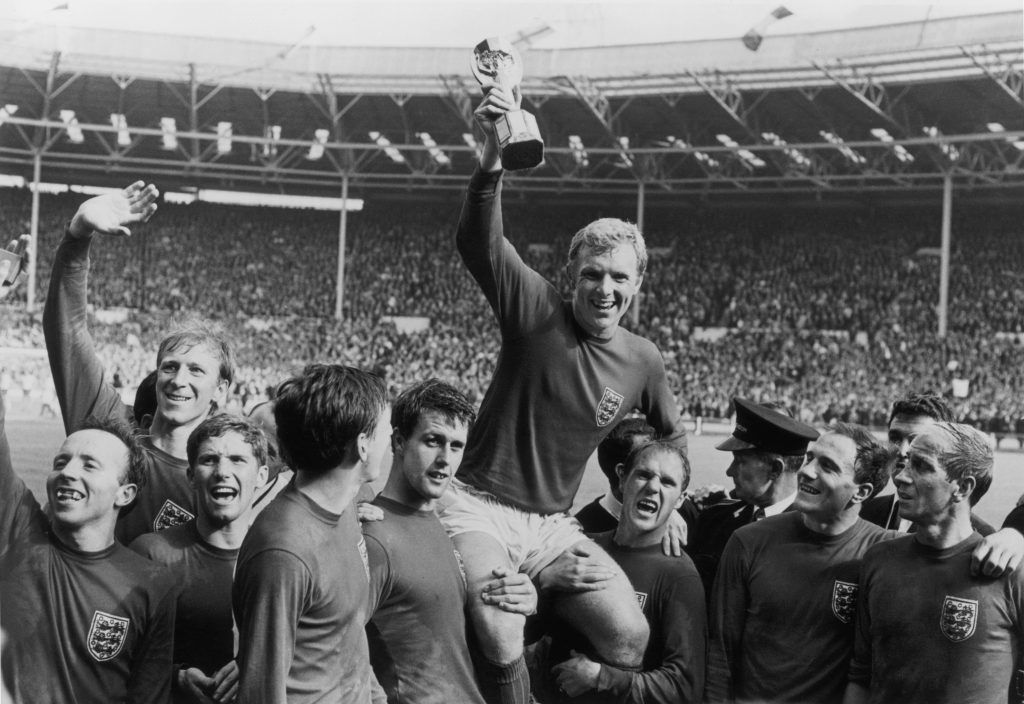 DEF: Bobby Moore
Widely regarded as England's greatest defender, he joins Billy Wright in having captained his country a record 90 times during an illustrious career. A World Cup winner, Moore was a Rolls-Royce defender, a pioneer of the ball-playing defender that we have become so accustomed to over recent years, he made over 100 appearances for England before retiring from international duty in 1973.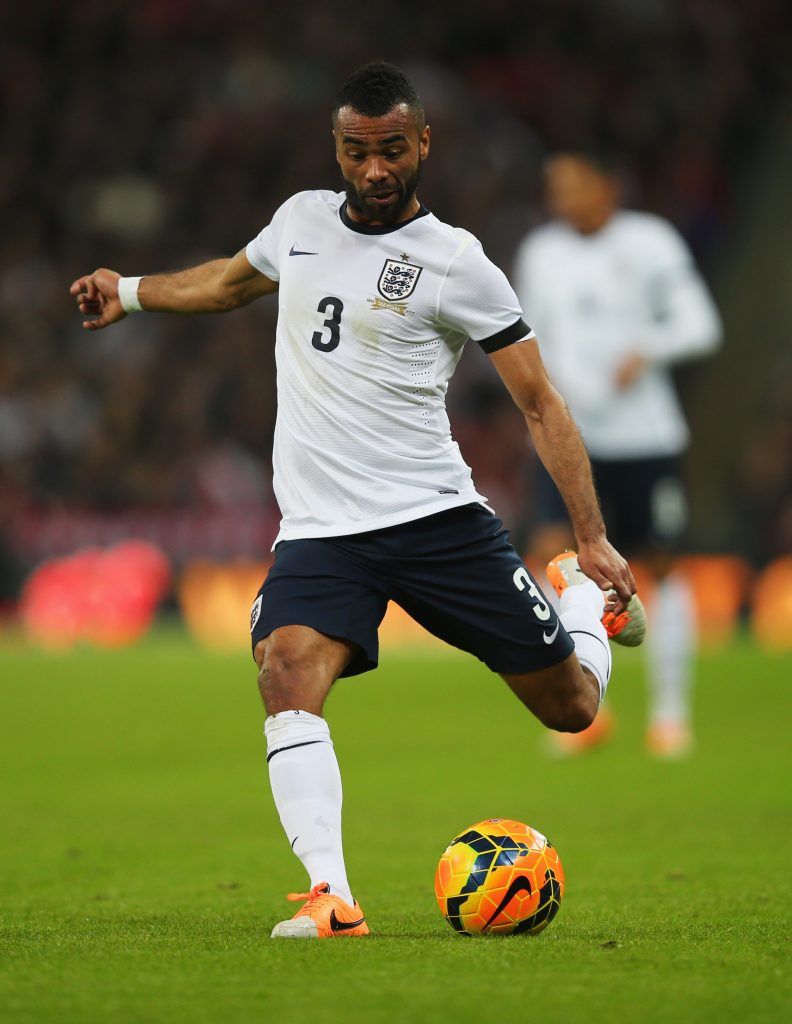 DEF: Ashley Cole
The media often neglect to highlight Cole's talent due to his hostile approach to the press following the 2006 World Cup, but the former Chelsea and Arsenal left-back is undoubtedly one of England's brightest talents over the past 20 years and is well-deserving of his 107 caps – ranking him ahead of the likes of Sir Bobby Charlton and Billy Wright.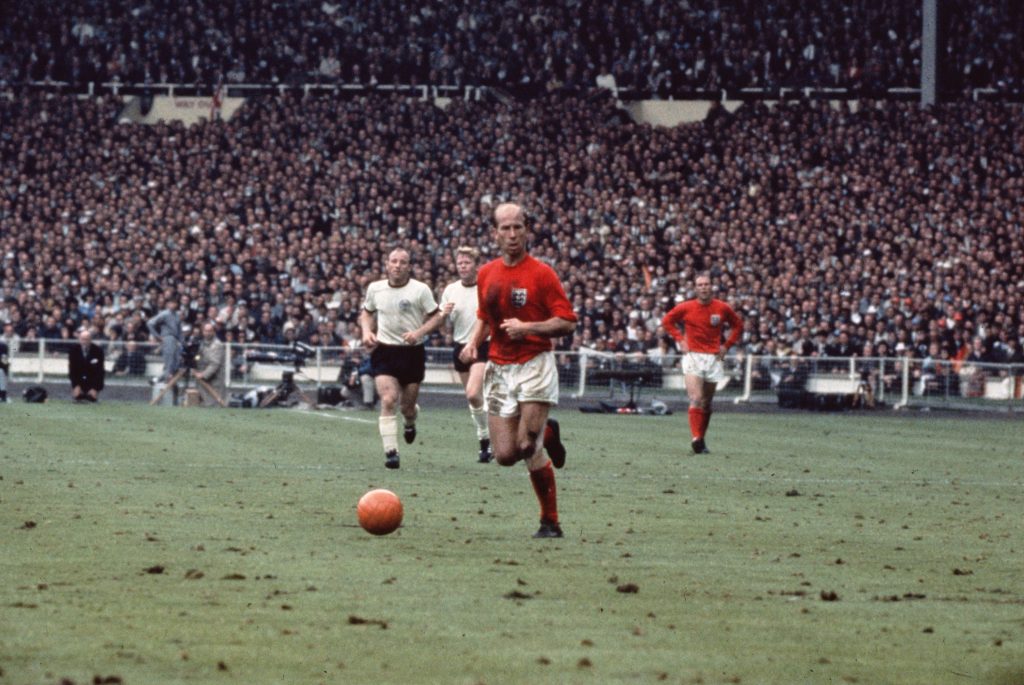 MID: Sir Bobby Charlton
A key figure in England's World Cup-winning squad, Charlton netted three of his 49 international goals en route to lifting the trophy and his overall tally has only recently been bettered by Wayne Rooney, despite the former Busby Babe retiring more than 40 years ago.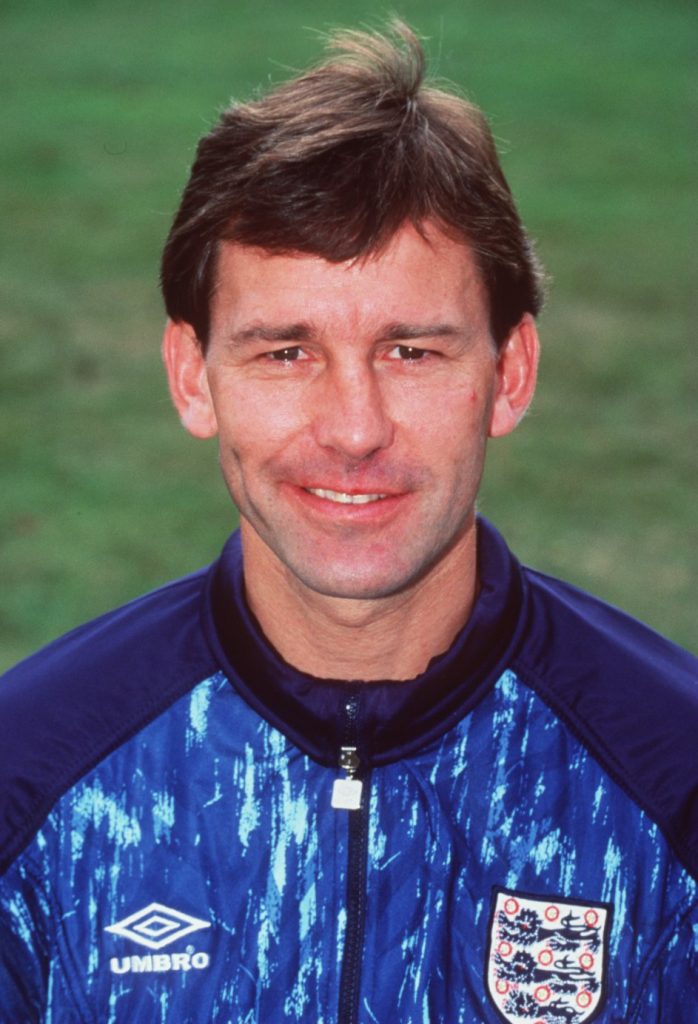 MID: Bryan Robson
An imperious and commanding presence on the pitch, Robson could've achieved so much more for England had injuries not robbed him of the opportunity to shine at the 1986 World Cup. A natural leader for club and country, Robson embodied all the virtues of a captain. This didn't deter from his ability with the ball at his feet, Robson was a graceful box-to-box midfielder who could start and finish attacks in one effortless motion.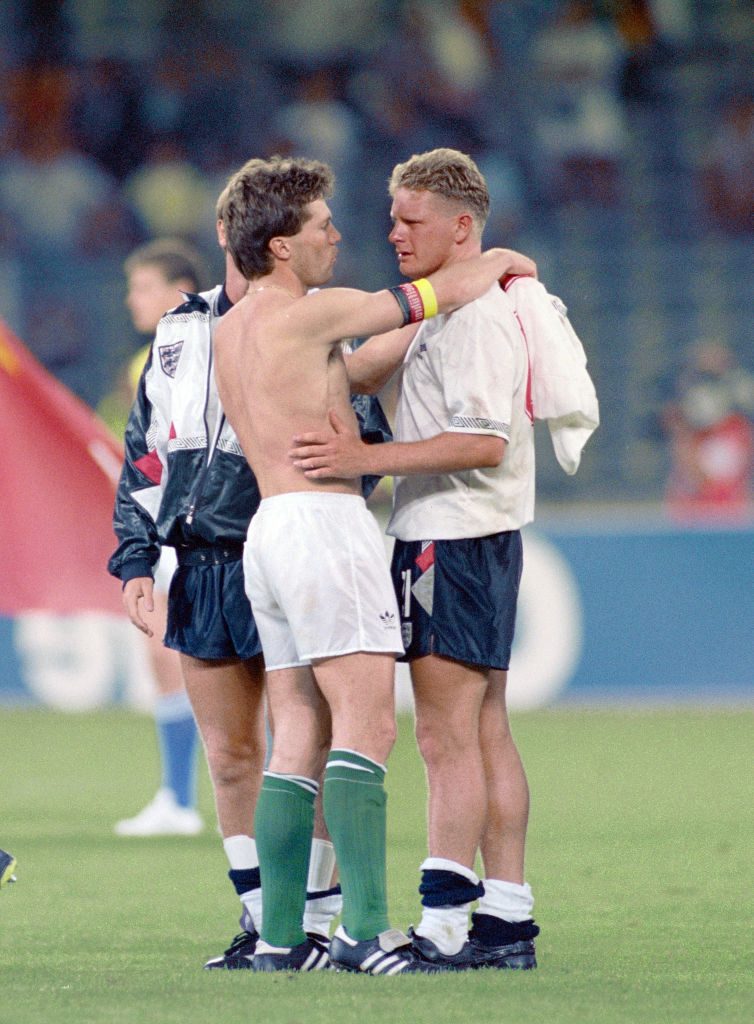 MID: Paul Gascoigne
Temperamental, unreliable but supremely talented, Gascoigne was capable of spinning a game on its head when he saw fit. One moment Gary McAllister stood dismayed at one end of Wembley having seen his penalty kick saved by David Seaman, then in a flick and flourish Gascoigne had scored one of the defining goals of a generation to double England's lead against Scotland. Gazza's tears and the dentist chair celebration are the two images that came to personify English success and pain in the 1990s. Who was at the centre of both events? None other than Paul Gascoigne. He was capable of so much more and yet he still played an integral role in guiding England to two semi-finals in six years.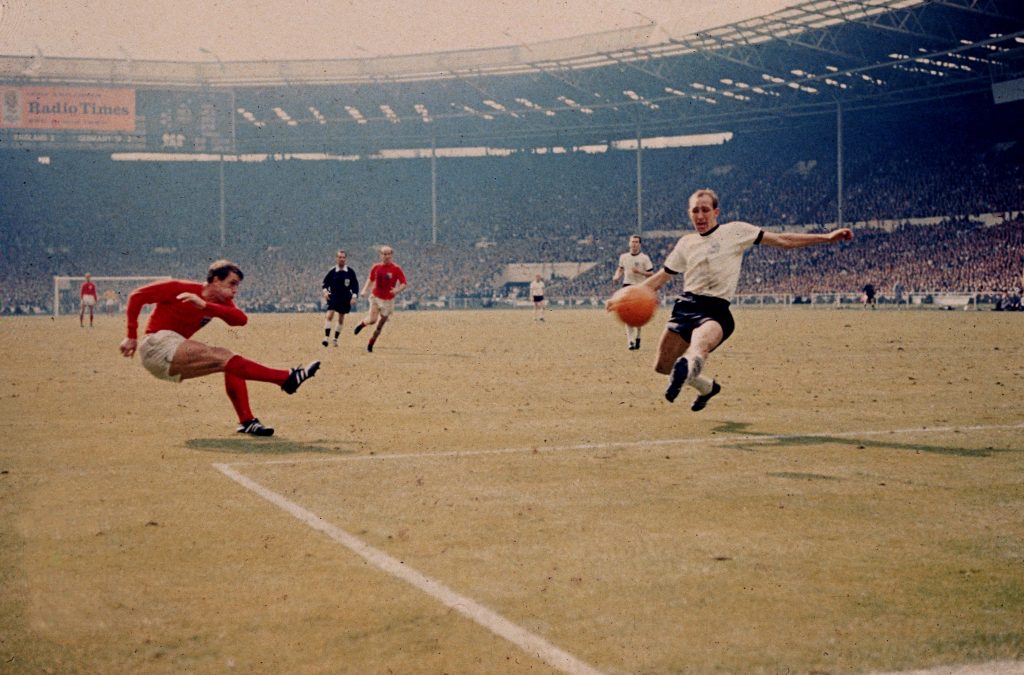 FWD: Sir Geoff Hurst
The only player to ever score a hat-trick in a World Cup final, Sir Geoff Hurst has forever been immortalised by his performance on the 30th July 1966. He stepped out of the shadow of Jimmy Greaves and went on to cement a legacy as one of England's most influential players, going on to score 24 goals in 49 appearances for his country.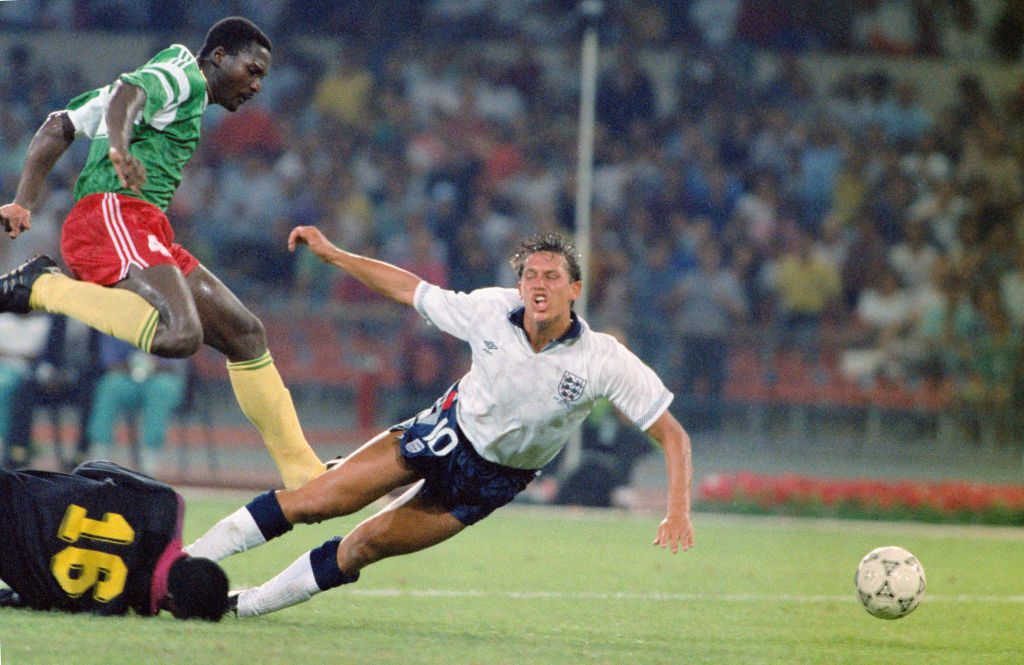 FWD: Gary Lineker
It was hard to ignore Wayne Rooney considering he is England's all-time record goalscorer, but ultimately the Evertonian was undone by his disappointing scoring rate at major international competitions. Lineker, on the other hand, dragged England out of the group stage at World Cup 86′ eventually going on to win the Golden Boot despite exiting at the hand(s) of Diego Maradonna in the quarter-finals. The jug-eared number ten nearly repeated the feat with four goals at the 1990 World Cup as England reached the semi-finals before retiring from international duty in 1994 having scored 48 goals in just 80 appearances.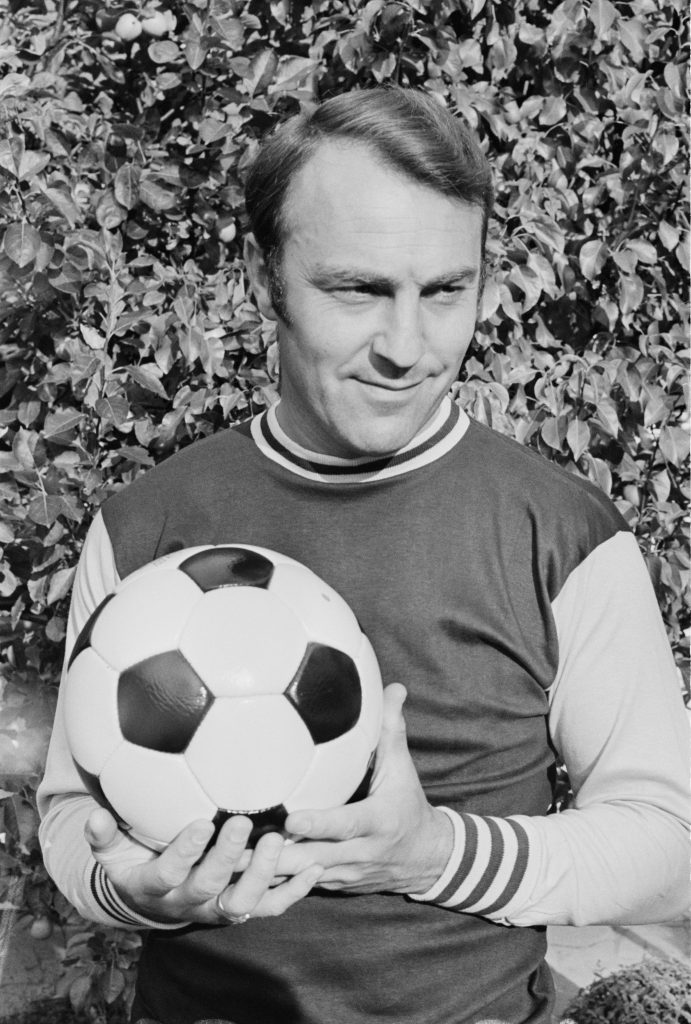 FWD: Jimmy Greaves
With Jadon Sancho, Raheem Sterling and Callum Hudson-Odoi all making their impression upon the England set-up over the past year it seems that we may yet produce an out and out winger worthy of taking their place in this side. As it stands however, options are scarce in said department and hence we have opted to include Jimmy Greaves, perhaps the greatest goal scorer in English history. It seems crazy to think the former Chelsea and Tottenham forward made only 56 appearances for England. That being said Greaves still made his mark, scoring an incredible 44 goals in this time. An exceptional goal-scoring talent who could've and probably should've spurred England on to so much more success. 
---