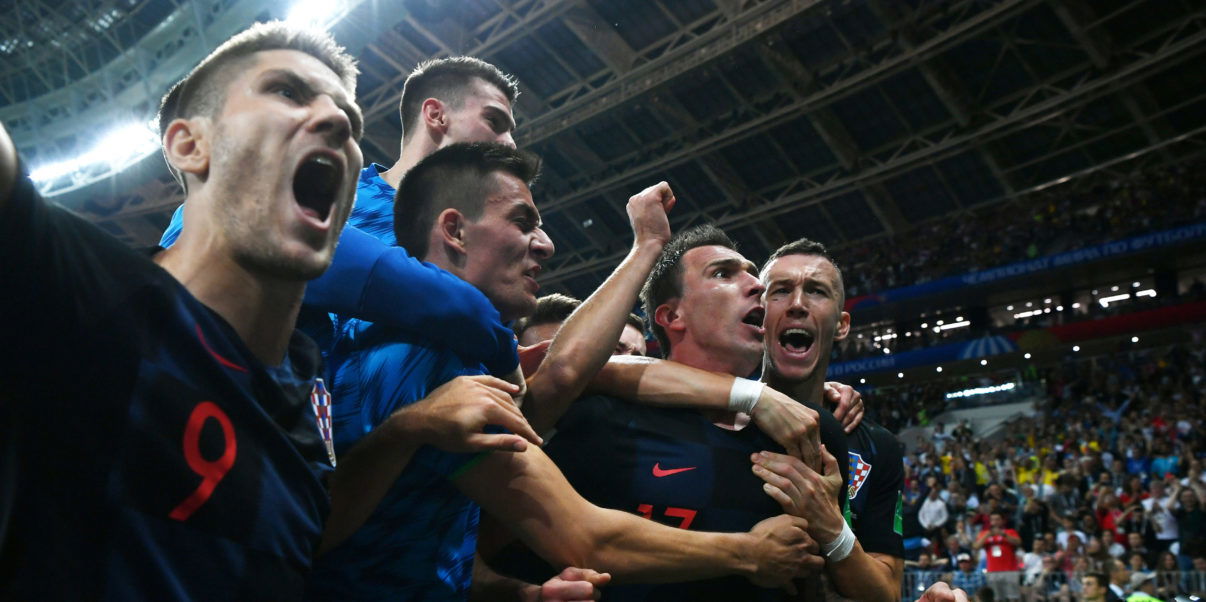 Croatia's Unbelievable Footballing Journey
Ever since achieving independence after the Yugoslav wars and taking part in their first World Cup in 1998, Croatia have frequently been punching far above their weight. Boasting two medals at the World Cup with a mere five total appearances since becoming independent.
The qualification for the 1996 Euros would be where Croatia got their first minor glimpse of footballing success. They impressively won their group which contained reigning World Cup finalists Italy, whom they beat 2-1 on their way to qualification. In the Euros themselves, Croatia did not disappoint either – edging past Turkey 1-0 and hammering a strong danish side 3-0. They would eventually narrowly fall 2-1 to Germany in the quarter-finals. But they certainly made an impression.
After the Euros, Croatia remained strong and qualified for the 1998 World Cup after finishing second in their group and defeating Ukraine 3-1 in the playoffs. It would be there, at the World Cup, where Croatia would leave their biggest mark yet and surpass everyone's expectations and wildest of dreams. They started of with a 3-1 and 1-0 win over Jamaica and Japan respectively. And despite losing 1-0 to Argentina, they advanced to the round of 16. Here, they would win 1-0 against a strong Romania who had finished on top of a group containing the likes of England and Colombia. Croatia were set for the quarter-finals and just like in the Euros two years prior, Germany was their opposition.
Germany were huge favourites, but they had essentially became two years weaker whereas Croatia had become two years stronger. Croatia managed a convincing 3-0 win. Germany never really stood a change. In their first ever World Cup, Croatia had advanced all the way to the semi-finals, where the hosts France awaited them. Croatia were once again huge underdogs, but after they took an unlikely lead early in the second half from their star man Davor Suker a near unimaginable World Cup Final appearance didn't seem so unimaginable all of the sudden. However, two goals from Lilian Thuram would tear that dream to shreds. France won 2-1.
Croatia would get somewhat of a redemption, though, defeating the Netherlands 2-1 in their third place playoff. Despite not going all the way, Croatia had an amazing tournament. Just a few years earlier being engulfed in a deadly conflict, and as a small, newly independent nation, winning a bronze medal at a World Cup. Unfortunately, this success was not made to last and Croatia went into a long period of underwhelming results in major tournaments, failing to advance past the group stage until Euro 2008. But even then, they lost on penalties to Turkey.
The decline of the Croatian national team persisted and they failed to advance past the group stage of the 2012 Euros and 2014 World Cup. They won their group in the 2016 Euros, but this joy was once again short-lived as they lost to Portugal 1-0 after extra time in their first knockout game. Croatia's lackluster performances persisted yet again. Despite their vastly talented squad with world class players in pretty much every position, Croatia came to the 2018 World Cup with low expectations. They qualified as runners-up of their group, two points behind the group winner, Iceland. A convincing 4-1 win over Greece in the playoffs helped boost their confidence a little heading into the World Cup, but nothing extraordinary was expected from them.
However, Croatia soon proved doubters wrong, defeating Nigeria 2-0 and after their 3-0 demolition of Argentina it seemed like anything was possible all of the sudden. They beat Iceland 2-1 with relative ease and won their group with a five-point margin between them and runners-up Argentina. The rest of Croatia's stay at the tournament was far from straightforward, though. Narrowly winning on penalties against Denmark in the round of 16 and Russia in the quarter-finals to secure their place in the semi-finals. But nonetheless, here they were, for the first time in 20 years and for the second time in their history. England, who were also having a much better tournament than anticipated, would be their opponents.
Just like the semi-final in 1998, the game finished 2-1, but this time Croatia were on the winning side. England took an early lead with a Kieran Trippier free kick, but that ended up being their only shot on target for the entire game. Croatia fought back courageously and equalised through Ivan Perisic in the 68th minute. The game then went into extra time, where Croatia would score a very well-earned 2-1 goal. The result stood and Croatia were in their first ever World Cup Final. Croatia had thumped everyone's expectations. Not even the most wild and outlandish of World Cup predictions could have ever guessed that Croatia would play in a World Cup Final.
Yet here they were and they were gonna play against the same team that had ended their last great run in the 1998 World Cup – France. This time in the final, though. Not semi-final. France opened the scoring in the 18th minute through an unfortunate own goal by Croatia. But they quickly pulled back and equalized in the 28th with a convincing strike from Ivan Perisic. However, exactly 10 minutes later in the 38th minute France were awarded a penalty for handball. Antoine Griezmann scored with a calm and convincing penalty to give them a 2-1 lead. The game started to fall out of Croatia's hand, conceding goals in the 59th and 65th minute to trail behind 4-1. And despite Croatia scoring a consolation goal in the 69th minute after a horrible error from french goalkeeper Hugo Lloris, they went on to lose the game 4-2.
Although they didn't quite make it all the way, they had went far past what anyone expected from them. They had surpassed their 1998 run and created a new legacy. They had risen from the ashes of their war for independence and made it all the way to a World Cup Final. Quite unthinkable really – little Croatia with a population of just 4 million.
---