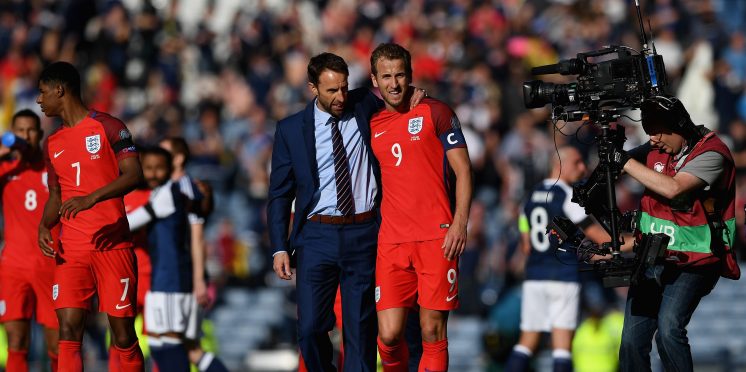 The greatest games between England and Scotland
Scotland booked their place at next summer's European Championships with a penalty shootout win in Serbia on Thursday night. After Scotland's famous victory, they will now join Gareth Southgate's England side in Group D. Steve Clarke's men ended decades of misery for Scotland supporters by qualifying through the play-off system after topping their Nations League C group. This summer, they will face the Three Lions at a major tournament for the first time in 25 years. There have been plenty of memorable matches between the two countries, so we've had a look at some of the best.
1928: England 1-5 Scotland
Back in 1928, Scotland demolished England on their own turf in the British Home Championship. Alexander Jackson was the hero that day with a hat-trick.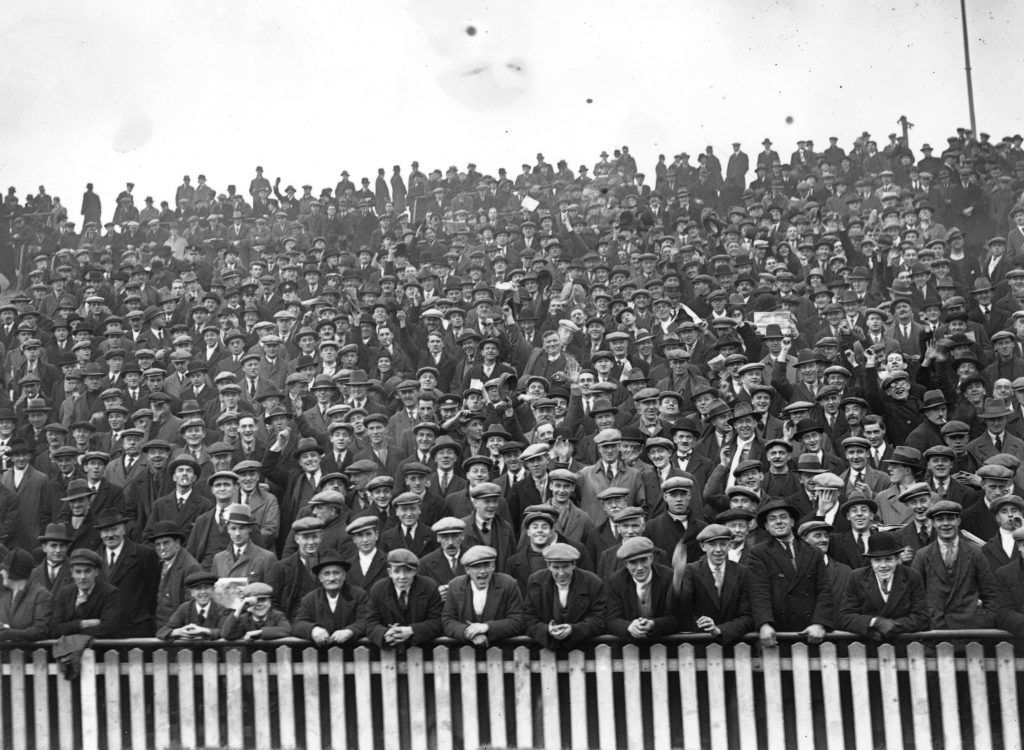 1949: England 1-3 Scotland
England went on to dominate the British Home Championship in the late '30s and '40s, so when Scotland rocked up to Wembley and stunned the Three Lions 3-1, it left many shocked. Goalkeeper Jimmy Cowan was the star of the show, keeping out England's stars with an excellent display.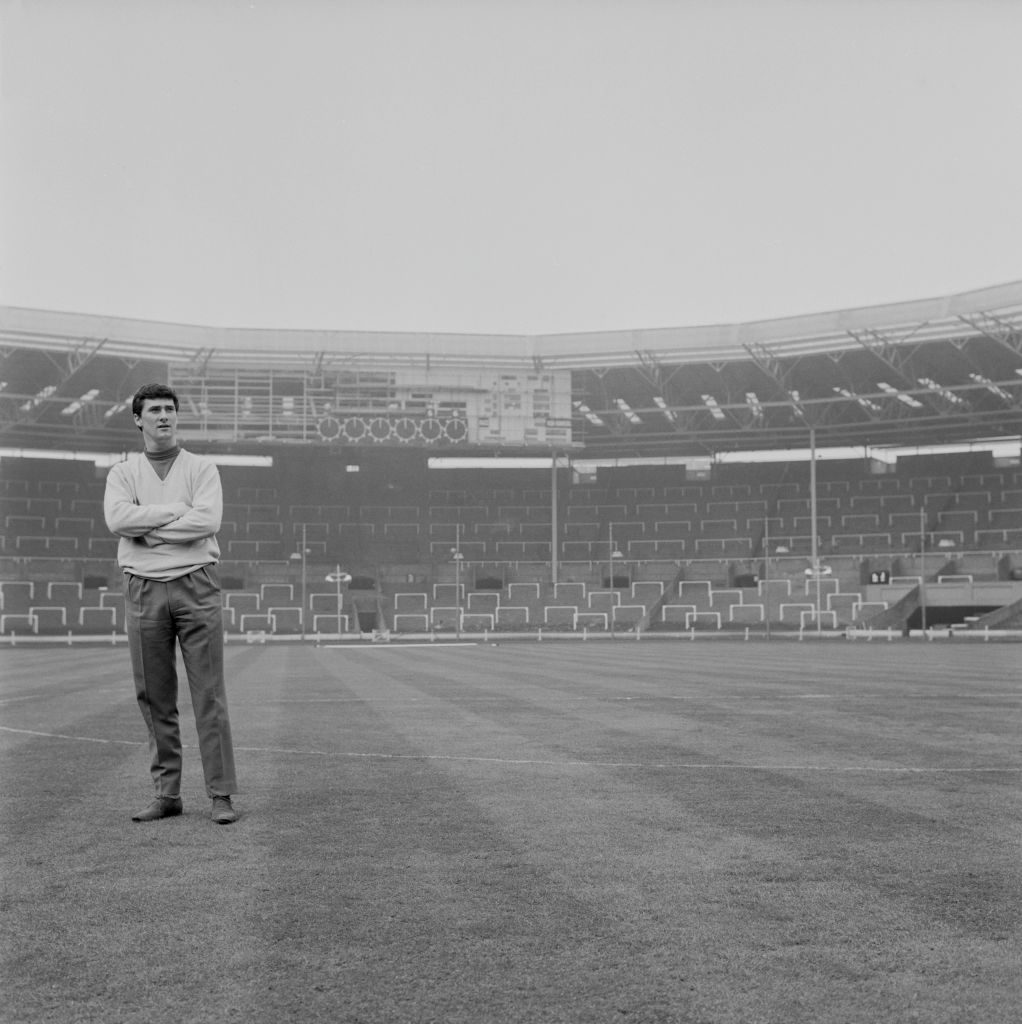 1963: England 1-2 Scotland
In front of 100,000 supporters in 1963, Scotland came out on top to retain the British Home Championship, beating England 2-1 along the way. Jim Baxter was the hero, with his two first-half strikes proving to be the difference.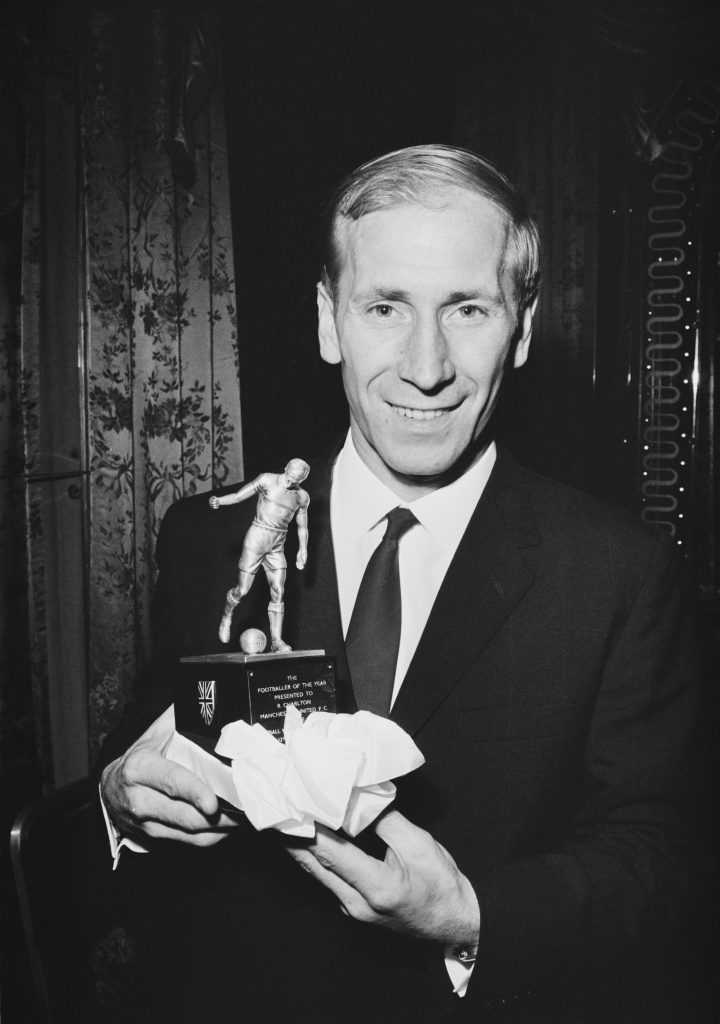 1966: Scotland 3-4 England
In the year where England lifted the World Cup, they also claimed the British Home Championship. Their dramatic 4-3 win over Scotland in April was crucial, with Bobby Charlton's strike 20 minutes from time turning out to be the winner.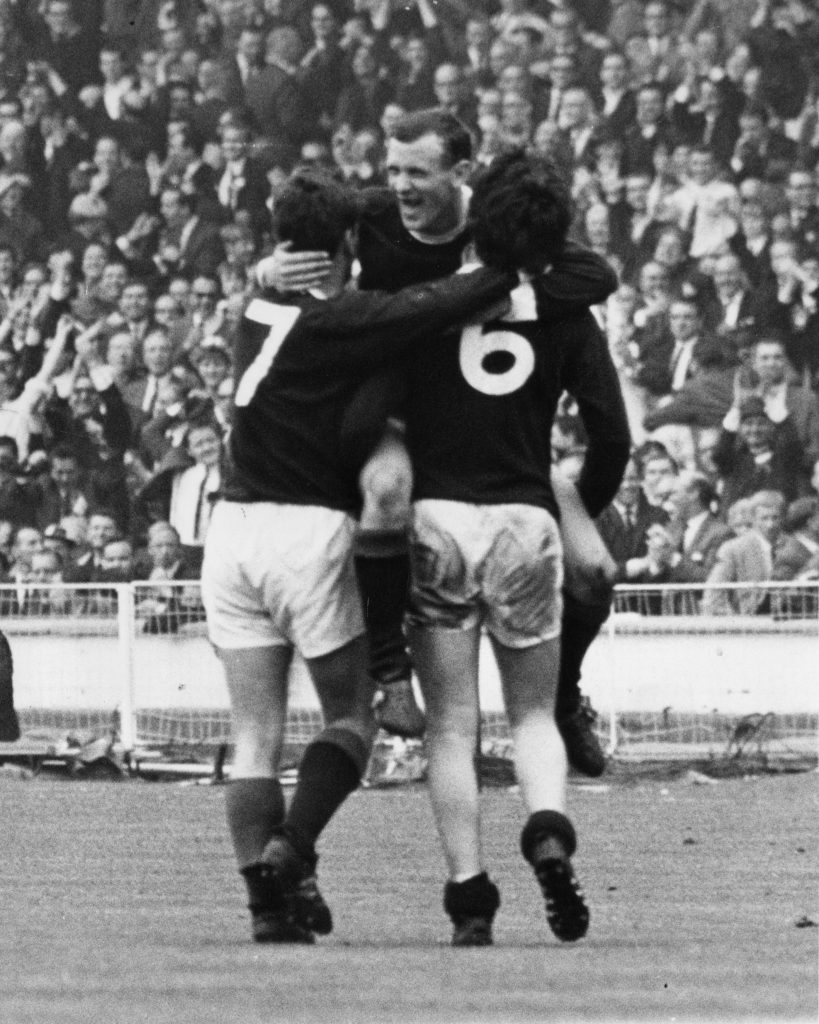 1967: England 2-3 Scotland
A year after lifting both the British Home Championship and the World Cup at Wembley, Sir Alf Ramsey's side fell to a shock defeat to Scotland.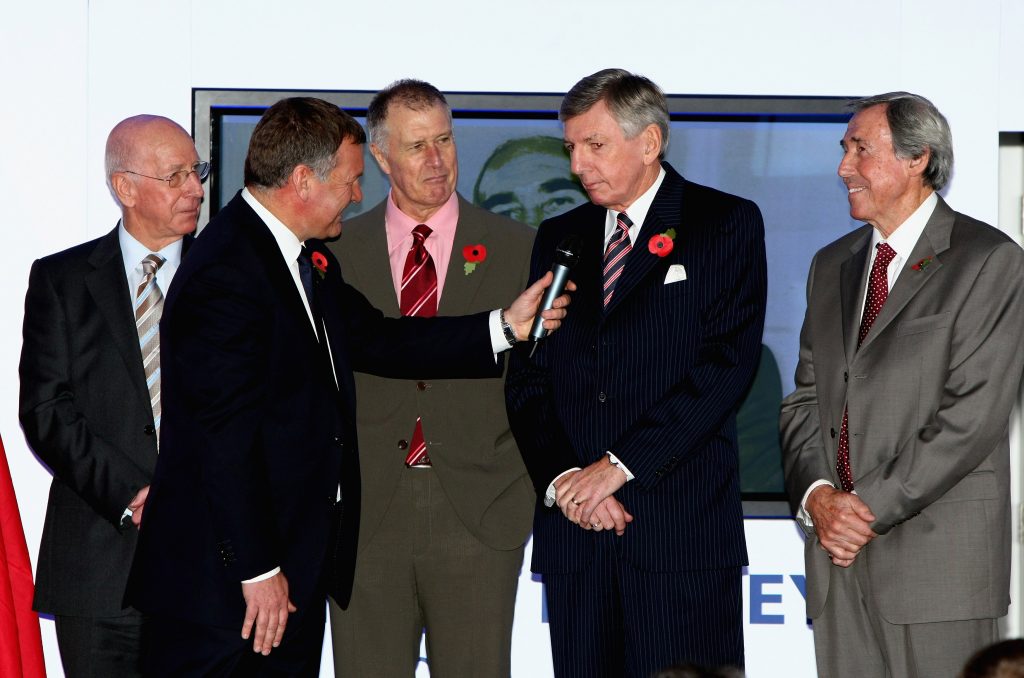 1969: England 4-1 Scotland
Two goals each from Martin Peters and Geoff Hurst helped England record a dominant 4-1 victory over Scotland back in 1969.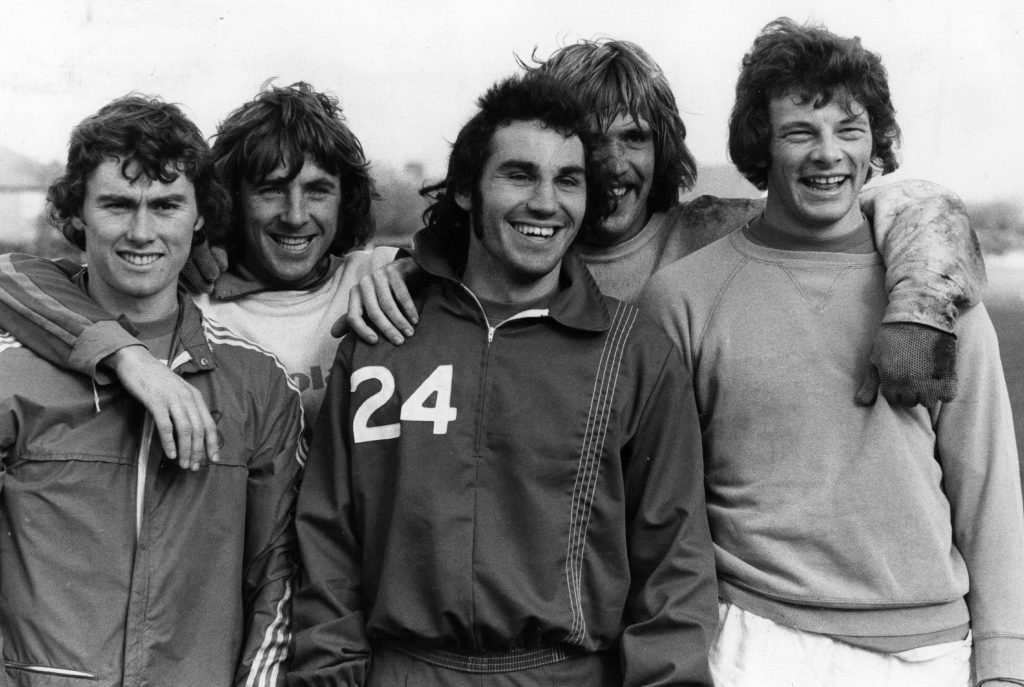 1975: England 5-1 Scotland
Match number 493 for England was one to remember. They defeated their bitter rivals 5-1 in the British Home Championship thanks to goals from Kevin Beattie, Colin Bell, David Johnson and two from Gerry Francis.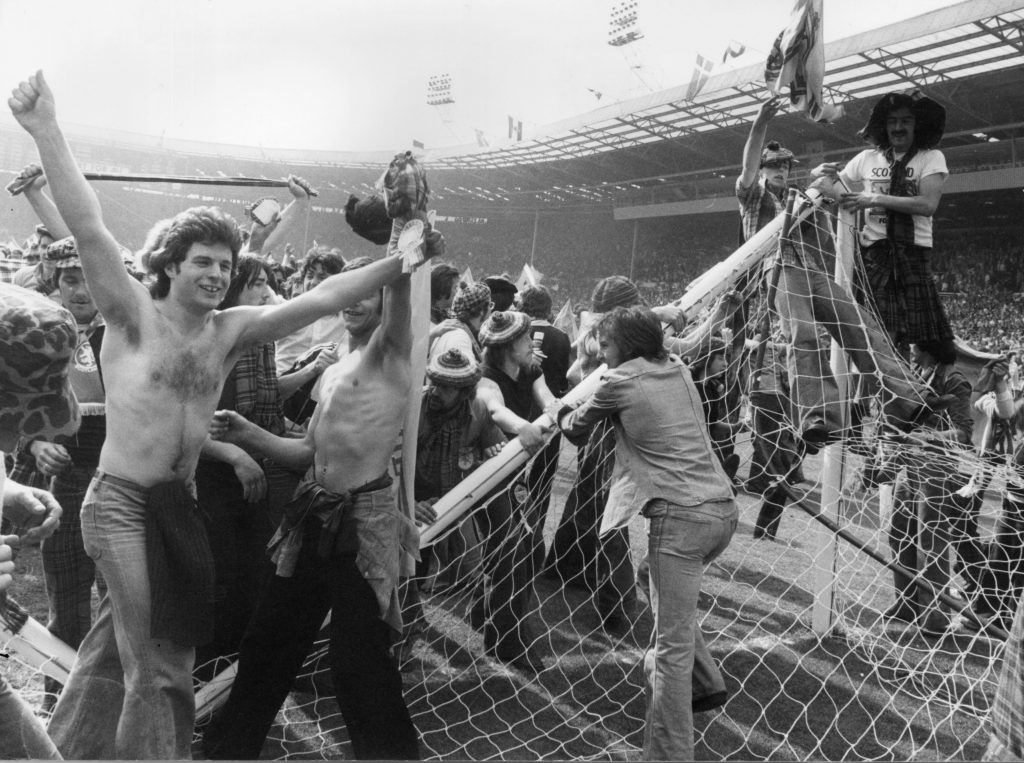 1977: England 1-2 Scotland
A match which should've been remembered for Scotland's brilliance on the pitch went down in history for the unsavoury scenes following the final whistle. Gordon McQueen and Kenny Dalglish scored to record a surprise win over England, which resulted in thousands of away supporters storming the pitch to haul down the goalposts and dig up the turf.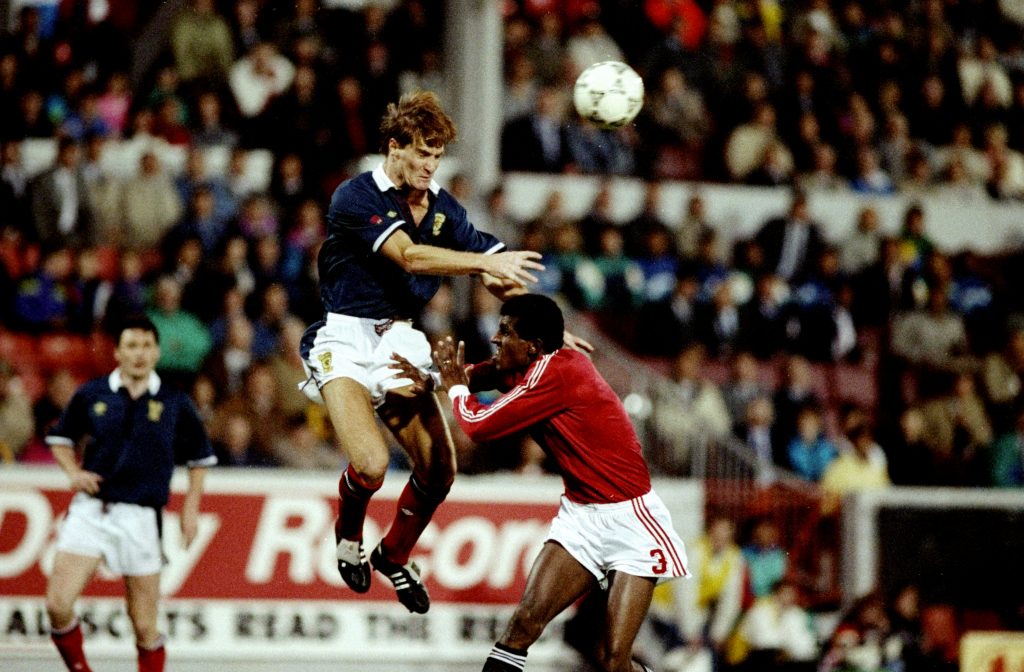 1985: Scotland 1-0 England
A tournament many may not be familiar with is The Rous Cup. England took on Scotland in the competition, which replaced the British Home Championship, each year until 1989, and it was Scotland who defeated their rivals in the inaugural meeting thanks to a goal from Richard Gough.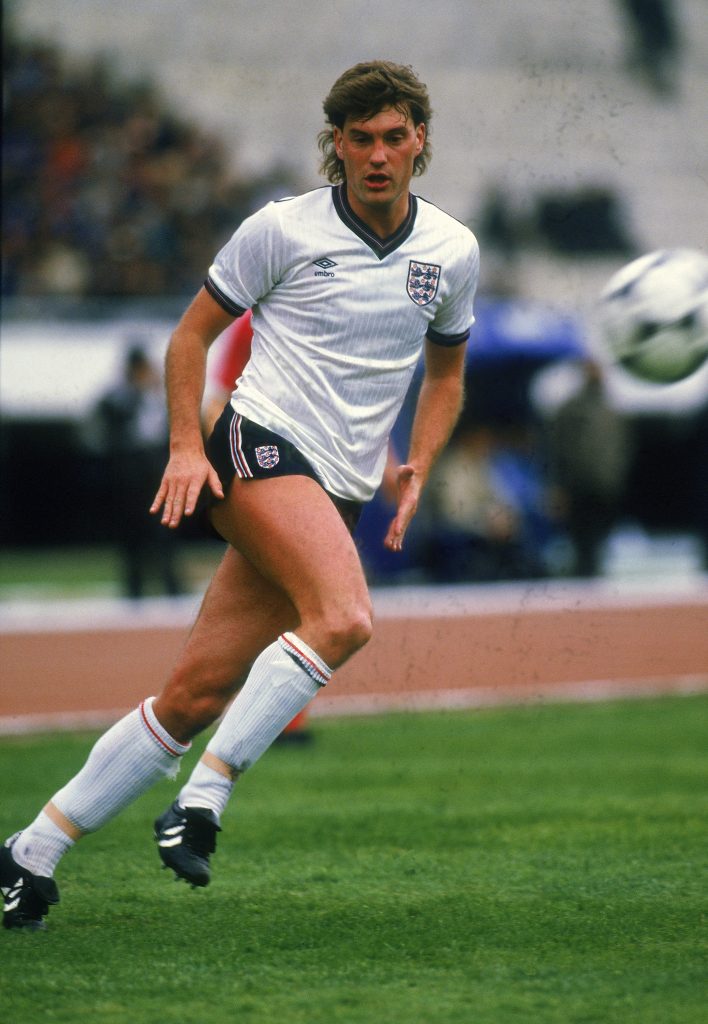 1986: England 2-1 Scotland
A year on from their defeat, England took their revenge shortly before the 1986 World Cup. Headers from Terry Butcher and Glenn Hoddle were the difference at Wembley.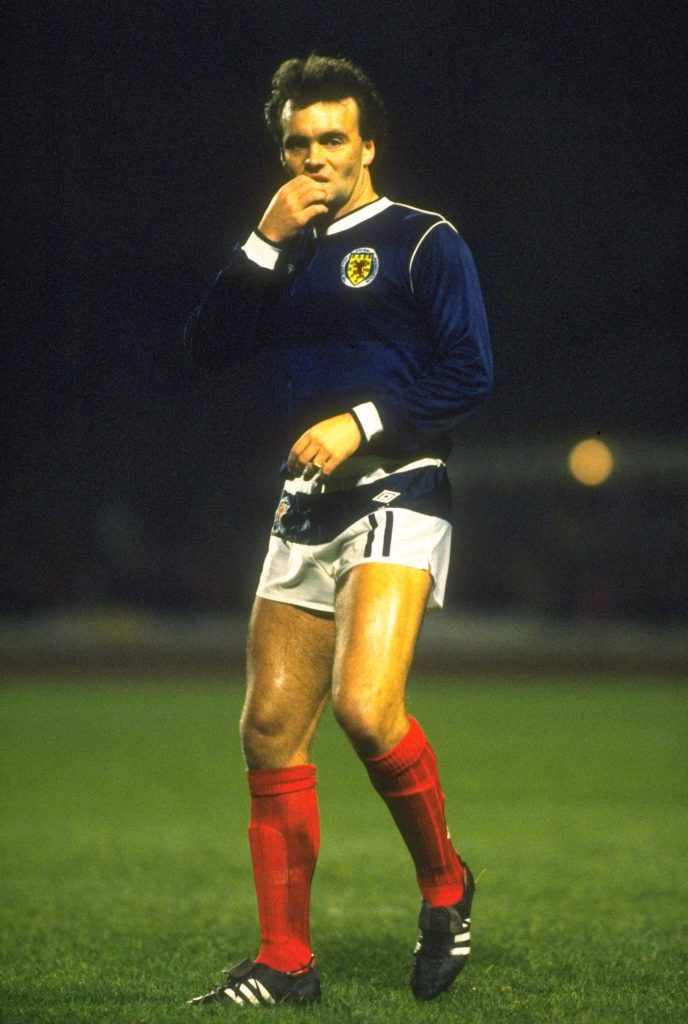 1987: Scotland 0-0 England
Brazil joined The Rous Cup in 1987 and took the trophy home at the end of the tri-nation tournament. England's meeting with Scotland that year was one to forget in terms of quality on the pitch, but it's been remembered due to the controversy beforehand.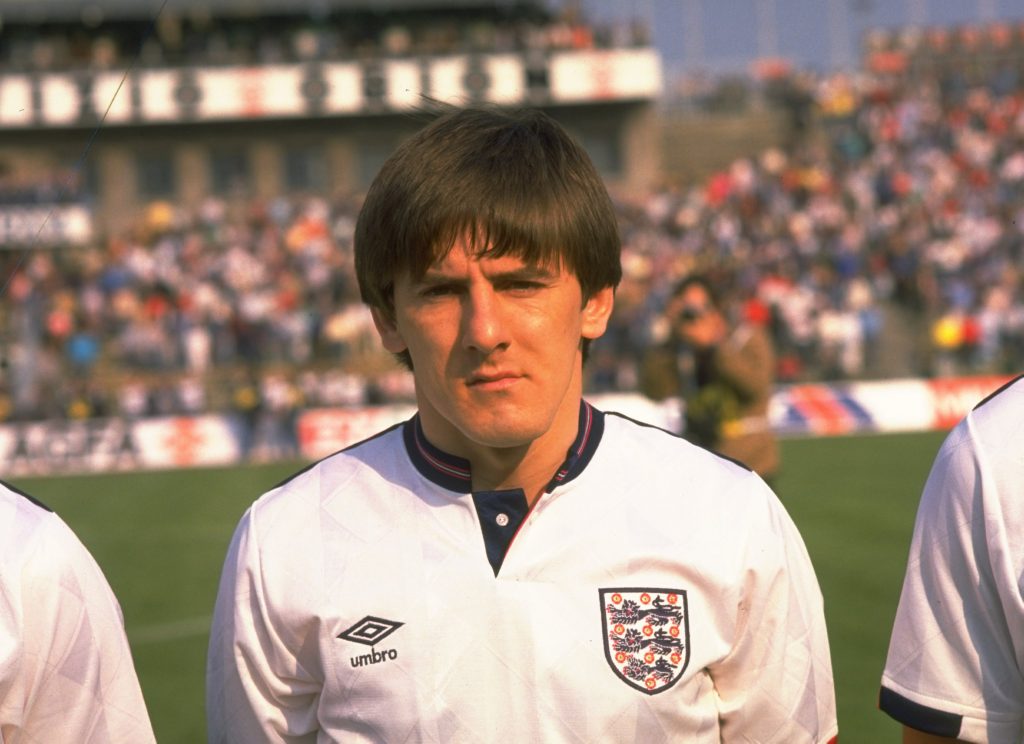 1988: England 1-0 Scotland
Colombia joined the tournament in 1988, but their introduction didn't go down too well with supporters. When it was time for England and Scotland to face-off, Peter Beardsley proved to be the match-winner.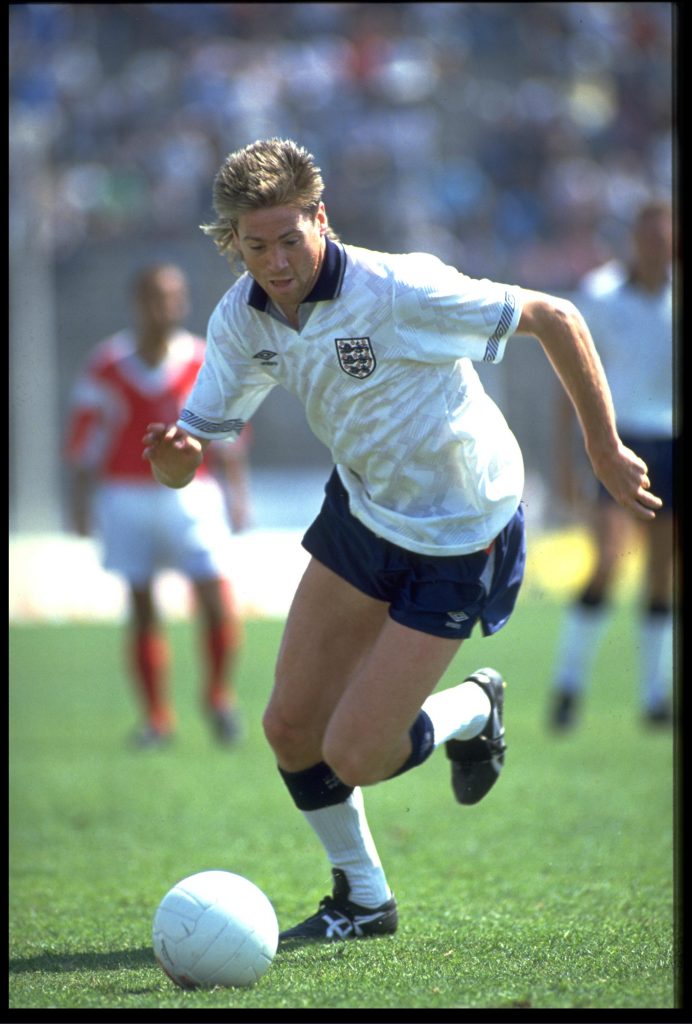 1989: England 2-0 Scotland
In the last ever Rous Cup, England defeated their rivals 2-0 thanks to goals from Chris Waddle and Steve Bull.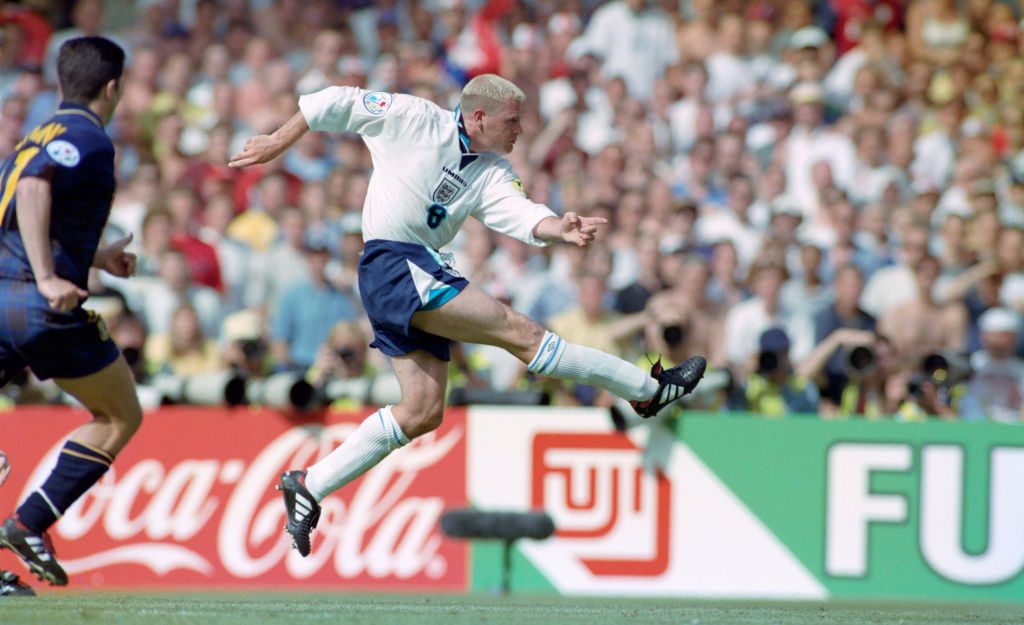 1996: Scotland 0-2 England
One of the most iconic meetings between the two countries came at Euro 1996. David Seaman saved Gary McAllister's penalty, and within the space of 60 seconds, Paul Gascoigne doubled the Three Lions' lead with a superb solo effort.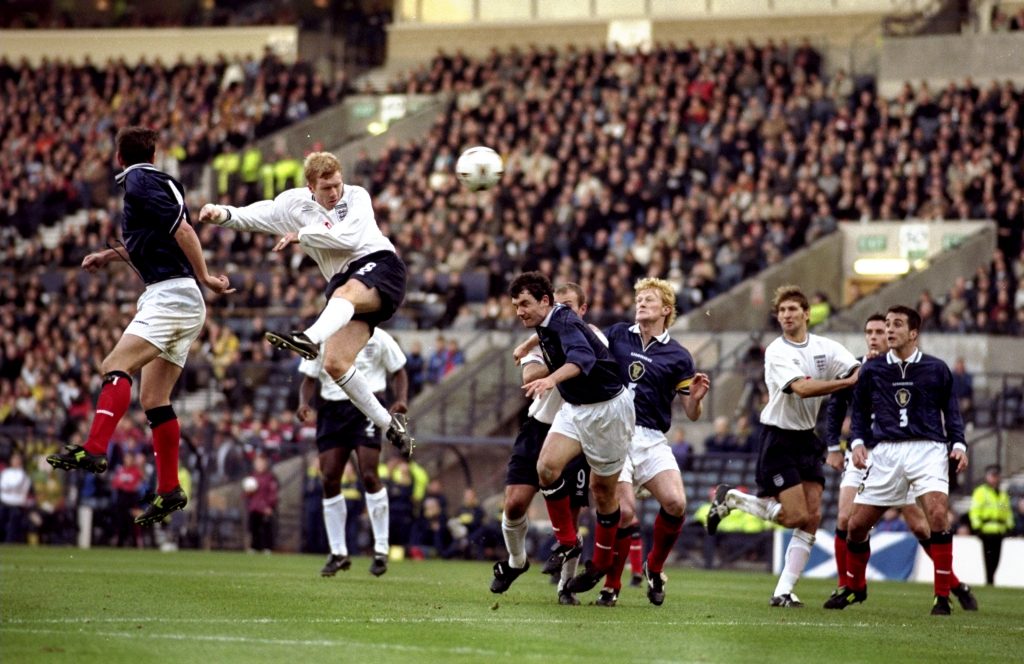 1999: Scotland 0-2 England
Paul Scholes didn't reach the heights many expected on the national stage, but his brace against Scotland in 1999 was crucial in regards to the Three Lions booking their spot at Euro 2000.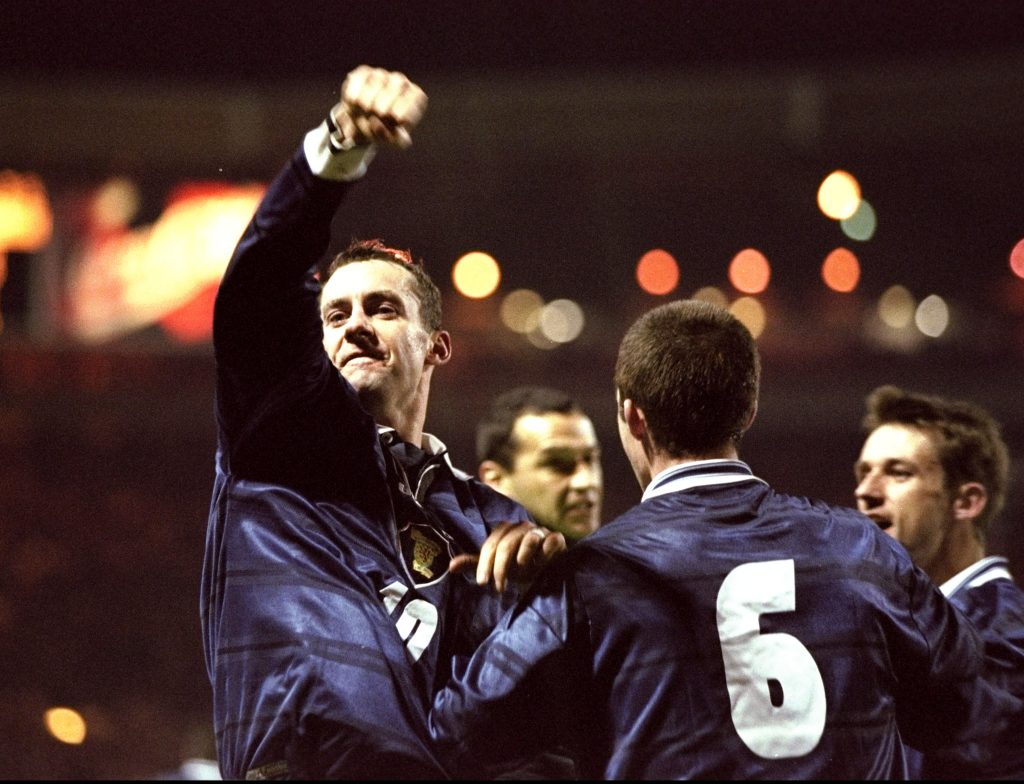 1999: England 0-1 Scotland
Don Hutchison's effort in the return leg helped Scotland record a surprise moral victory, however, it was England who advanced to the major tournament ahead of their rivals.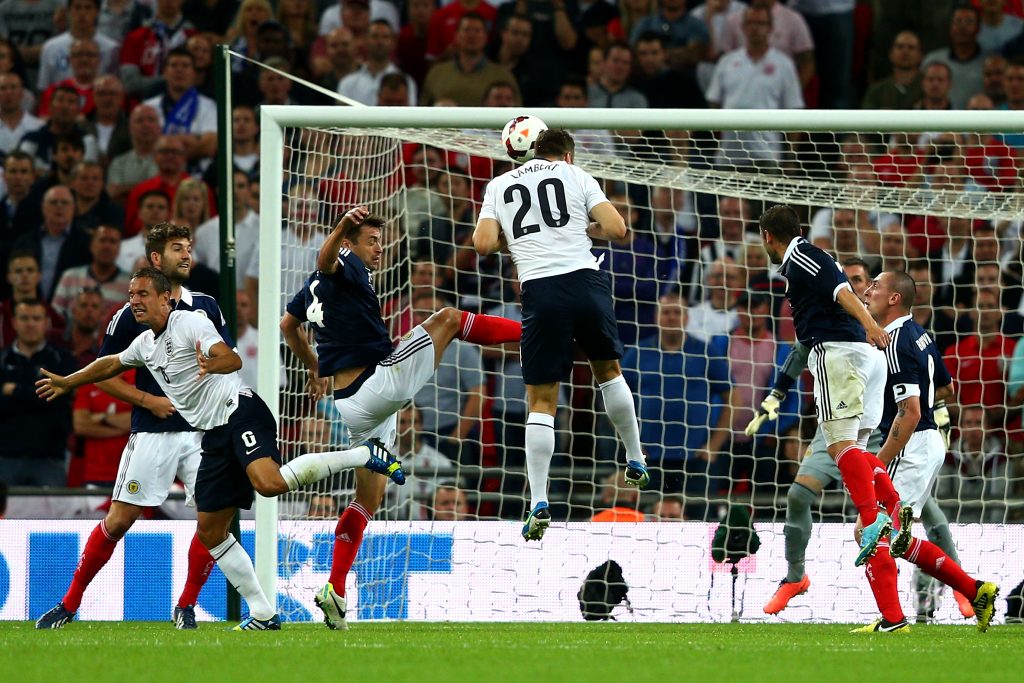 2013: England 3-2 Scotland
Southampton striker Rickie Lambert made himself an instant hero on the national stage back in 2013 by scoring the winner on his debut with his first touch! England came from behind twice to avoid a shock defeat.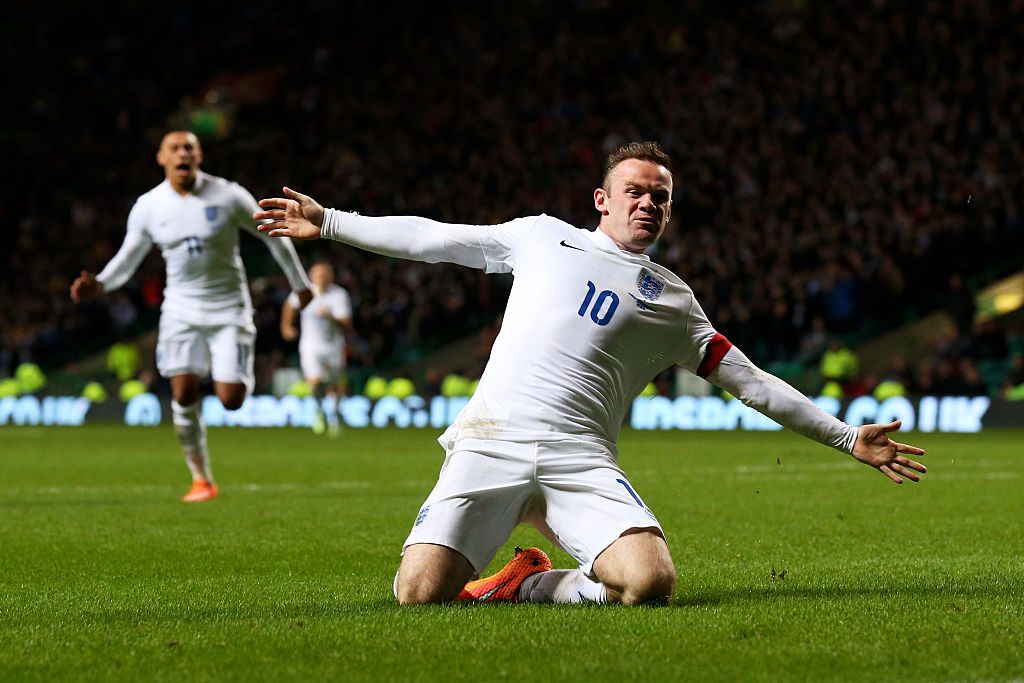 2014: Scotland 1-3 England
During England's first visit to Glasgow in 15 years, all-time leading goalscorer Wayne Rooney was the hero for his country. His two goals proved to be the difference in a 3-1 friendly win.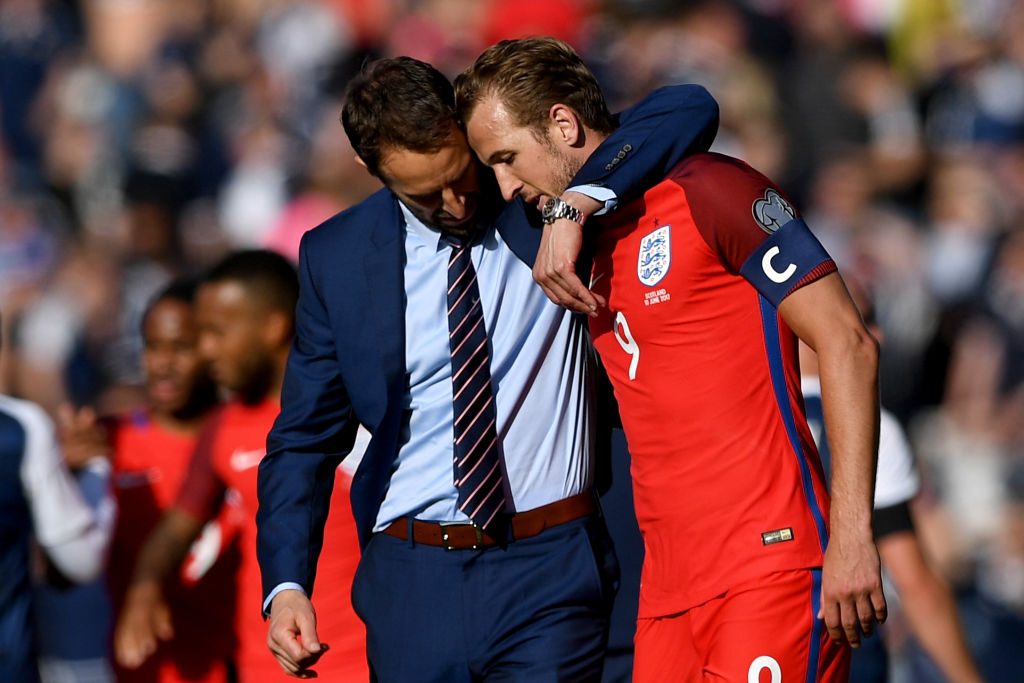 2018: Scotland 2-2 England
One of the most dramatic meetings betweeen the two fierce rivals took place in 2018. Leigh Griffiths scored two magnificent free-kicks in three minutes late on and looked to have secured a dramatic victory for Scotland. However, Harry Kane struck deep into injury time to spare England's blushes. 
---